As of the time this post goes up, Game of Thrones will have 3 episodes left in Season 7. I'm one of the millions of people who eagerly tune-in every Sunday night, rooting for my faves to win the Iron Throne. Since I love book tags, and I love Game of Thrones, I thought it would be a great idea to combine the two and do a Game of Thrones book tag!
The original tag was done here, but I'm going to do it in a blog format.
1. Arya Stark: a character that's all about revenge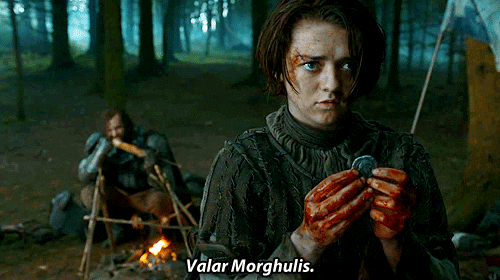 The first character that comes to mind is Mia Corvere from Nevernight by Jay Kristoff. She's just as badass as Arya and she is also in search of revenge for her family's deaths. I definitely wouldn't want to be on the other end of their blades.
2. Varys: a book featuring political intrigue
For me, The Winner's Curse will always be the best YA with political intrigue. I love how it's fantasy without having magic, and it's a source of inspiration for one of my own political WIPs.
3. Joffrey: A villain you just love to hate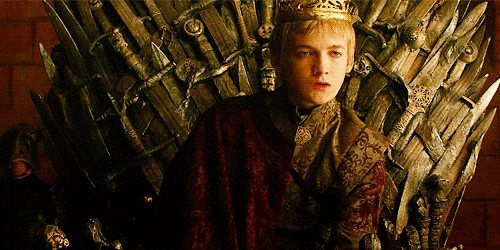 Villains, if done right, are my favorite characters. There are a ton of great villains in kidlit, but no one can ever top The Darkling from the Grisha series. He's one of my favorite characters of all time, not just among villains. He's dark and seductive, but also deadly. My favorite kind of character 😉
4. jon snow: your favorite coming of age story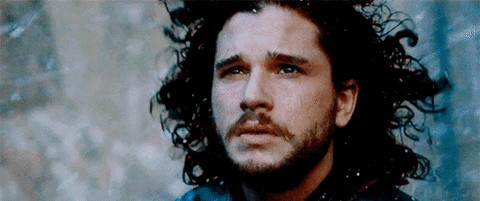 Coming of age can mean a lot of things, but I really loved Ramona Blue by Julie Murphy (you can read my review here). In it, the title character Ramona Blue comes to terms with her sexuality, while also dealing with friendships, tumultuous parent relationships and college looming in the future.
5. jaime and cersei: a ship you just can't get behind
The Grisha series has my favorite villain, but it also has my least favorite ship. I can never get behind Alina and Mal, not when The Darkling is right there! However, they are by no means as bad as Jaime and Cersei.
6. lady olenna: a badass older character
Hmm, this is a tricky one. There aren't many older characters in YA who don't fall into the "mentor" role, but The Goblin King from Wintersong by S. Jae-Jones is no mentor. He's a lot like The Darkling–a morally gray character who seems "evil". The Goblin King is one of the best characters in YA–masterfully crafted and the perfect type of tortured character I love.
7. sansa Stark: a character you grew to love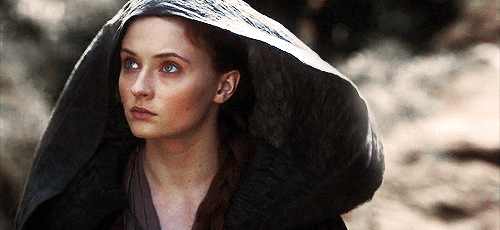 Sansa Stark has always been one of my favorite characters. Sure, in the first season she was an annoying little girl but since then she's grown and matured into an ambitious and intelligent lady. Another character I was iffy about but grew to love is Warner from the Shatter Me series. In the first book, I despised him. But come book 2 and beyond…..oh man, I love him.
8. Melisandre: your favorite magic system
Ooh, this is a good one. I love high fantasy magic systems as much as the next girl, but I'm going to go with the magic system from This Savage Song by Victoria Schwab. I'm a little hazy on the details because I read it awhile ago, but some of the "monsters' in the book are born when there are horrible events–like a massacre or bombing. It's gruesome, but it's certainly unique.
9. Tyrion Lannister: a character whose weapon is their mind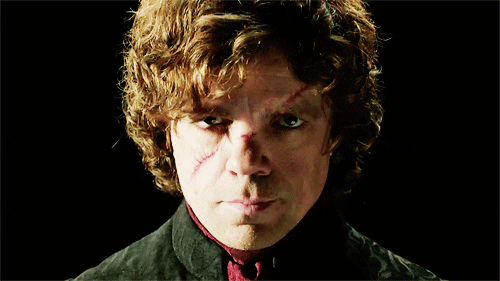 Smart characters = my favorite characters. Recently, I read about Dimple from When Dimple Met Rishi and she is super smart, and she knows it. I love girls who are smart and own their intelligence; add Dimple's fiery temperament to the mix and she is absolutely amazing.
*(these next ones are not part of the original tag, but I wanted to include them so I added them myself!)*
10.Daenerys Targaryen: an ambitious character you love
Ambitious girls are my absolute FAVORITE. The one that comes to mind first is Sasha from This Darkness Mine, Mindy McGinnis' upcoming book. Sasha knows what she wants and she's determined to get it, just like Dany. In fact, a lot of the girls in Mindy McGinnis' books are ambitious, so if you're like me and you love that type of character, definitely check out her books!
11. Ygritte: a character that deserved better
SO MANY CHARACTERS DESERVED BETTER. A lot of the ones I already mentioned deserved better, but I'll pick someone new. Nehemia from the Throne of Glass series deserved SO MUCH BETTER. I'll be the first to admit I was a huge SJM stan, but now I realize she did Nehemia (and many other characters of color) so dirty.
12. Brienne of Tarth: Your favorite warrior girl 
Brienne of Tarth is one of my favorite characters ever. You know who else is a cinnamon roll who can kick your ass just like Brienne? Diana from Wonder Woman: Warbringer by Leigh Bardugo (and all other adaptations with Diana). I mean honestly, who–besides Brienne–can top Wonder Woman?
13. Catelyn Stark: a fictional mother you love
YA has a problem with loving mothers like Mama Stark, but there are some good ones out there. Mara from The Raven Cycle is an amazing mother on top of being a great character. She's caring and a good friend to Blue–plus she's not dead, which is no easy feat for mothers in YA.
14. The Night King: A TERRIFYING enemy OR MONSTER
The Night King is by far one of the most badass opponents in literary history. I mean, how can anyone forget this episode?? Another formidable enemy is AIDAN, the aritfical intelligent in the Illuminae files. He's quite the opponent in the first book, but can anyone really top the terrifying Night King?
15. laDY lYANNA mORMONT: Tag an ally (or allies) to do this tag!
I think everyone can agree that Lyanna Mormont is one badass girl. She's had my heart since she first appeared, and she's a great ally to Jon Snow. There's no one I love more than Ava @ Bookishness and Tea and Cat @ Let the Pages Reign, and they're some of the best allies a girl can ask for ❤
---
Thanks for reading this post! If you're like me and you love Game of Thrones and books, you should do this tag, too!
Do you watch Game of Thrones? Do you agree with any of my choices? Let me know in the comments below!