It hardly seems like we're halfway through the year, but here we are! At the time of writing this post, I've read 43/100 books for my goodreads challenge (let's not talk about how far behind I am). Some of these books were absolutely amazing, and some were…not.
Let's see how my year in reading has been so far!
1. THE BEST BOOK YOU'VE READ SO FAR IN 2017
This is a really tough one because I've been blessed with some awesome books this year. I've had multiple five star reads, so I'm going to be a bit of a cheater and say one adult book and one YA book.
YA: Ramona Blue owns my heart. It's so important me, and the characters were brilliant
Adult: All the Missing Girls was a super twisty, unique mystery that wowed me right up to the end of the book.
2. yOUR fAVORITE Sequel of 2017
I haven't read many sequels this year, surprisingly! So it isn't really much of a contest because Crooked Kingdom was fantastic.
3. A New Release You Haven't Read Yet But Want To
I've been really excited to read Alex and Eliza! Hopefully, I can get to it sometime this summer.
4. Most Anticipated Release for The Second Half of the Year
Marie Lu's Warcross is one I'm eagerly anticipating (like most people). I'm interested to read a sci-fi so focused around a video game!
5. Your Biggest Disappointment
I seem to be the black sheep here, but I did not like One of Us is Lying here. You can read my review, but basically, I just wasn't a fan of the mystery.
6. Biggest Surprise of the Year
Salt to the Sea was definitely my biggest surprise. I typically don't read historical fiction much at all, but this book completely owns my heart. Unsurprisingly, it was the spectacular characters that made me love it so much.
7. Fave New to You or Debut Author
Guys, why did no one tell me I was sleeping on Mindy McGinnis?? I've read The Female of the Species and This Darkness Mine, both of which were five star reads for me. I'm convinced she's one of the best authors out there and everyone needs to stop sleeping on her!!
8. Your New Fictional Crush
Isaac Harver from This Darkness Mine was the perfect bad boy; hard on the outside, but super sweet beneath that. Maybe it's not the smartest choice, but hey, the heart wants what it wants.
9. New Favorite Character
Oh man, this is a hard one. I've read a lot of books with amazing, badass female characters so rounding this down to just one is tough. I'm probably going to go with Dimple Shah from When Dimple Met Rishi, because she's one hell of a firecracker, and someone I'd want as my best friend.
10. A Book that Made You Cry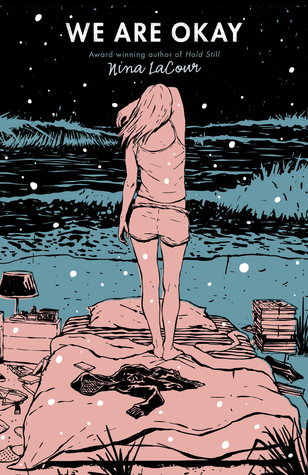 We Are Okay by Nina LaCour made me full on sob multiple times. The story deals with Marin, a girl who loses his grandfather, and like her, I lost my grandfather in August of last year. Reading this book brought up a lot of unpleasant feelings, but I'm glad I read it; I think it helped me learn to heal, too.
11. A Book That Made You Happy
I'm going with When Dimple Met Rishi again because it was such a heartfelt, fluffy contemporary that made me smile and laugh the whole time I was reading it.
12. Fave Book to Movie Adaptation You've Seen this Year
I think I've only seen one (?) so I'm going to say Before I Fall. I loved the book, and I thought the movie was interesting, too. The aesthetic was A+
13. Fave Book Published This Year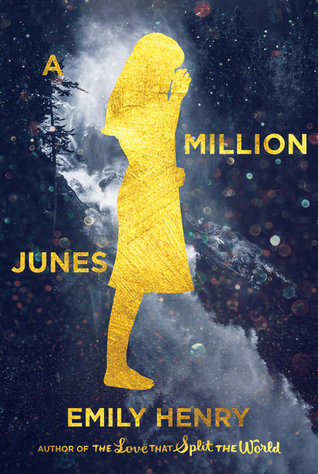 I don't want to repeat any answers, so I'm going to say A Million Junes, another five star book I've read this year.
14. Most Beautiful Book You've Bought/Received
Flame in the Mist by Renee Ahdieh has a beautiful cover, and the book itself was quite good, too.
15. WHAT ARE SOME BOOKS YOU NEED TO READ BEFORE THE END OF THE YEAR?
Oh god, this list is endless. Like most bookworms, I always seem to bite off more than I can chew. Here are just a few of the ones I want to get through in the next couple months:
Want by Cindy Pon
Warcross by Marie Lu
Wonder Woman: Warbringer by Leigh Bardugo
Alex and Eliza by Melissa de la Cruz
Hunting Prince Dracula by Kerrie Maniscalco
Even the Darkest Stars by Heather Fawcett
Godsgrave by Jay Kristoff
---
And those are all my answers! I never know who to tag for these things, so if you want to do it, feel free to, and remember to link me to it! 🙂
How has your year of reading been so far? Do we share any of the same answers? let me know in the comments below!