Happy end of school season, everyone! Summer is right around the corner, and I expect to have this blog back in full swing within the next month or so.
While I was dreaming up blog posts, Molly from Arhaus gave me a great idea–dream libraries! I'm sure you have a picture in your head; whether it's a library straight out of Beauty and the Beast, or a cozy nook full of pillows, or a room full of built-in bookshelves, all libraries require essentials. Today, I'm going to show you 10 things you need to create your dream library.
1. BOOKSHELVES
Obviously, if we're going to be building a library, we'll need some bookshelves for our books! I chose this one because it's giving me some serious Beauty and the Beast vibes, especially with that latter! I mean, remember this scene? I have black shelves in my room right now, but when I get my own home (*cough* and more money *cough*) I want to invest in some white bookshelves.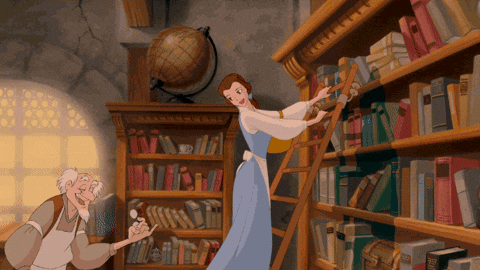 2. SEATS
You're going to need at least one comfy chair, couch, or beanbag to sit on. Personally, I like something like a chaise, because let's be real–it can be hard to find a comfortable position when you're reading, especially if you're reading an intense scene and you can't stop moving around (just me?). A seat like this chaise offers the perfect amount of space for maximum positions.
3. SNACKS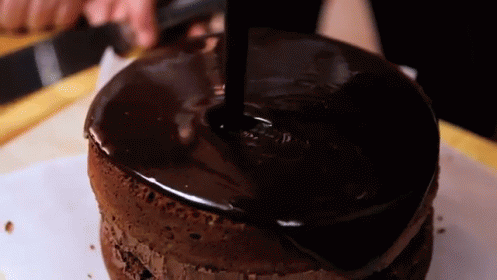 I am always hungry, so it's definitely essential that my dream library have food. Depending on my mood, I could go for some pretzels, or ice cream, or grapes, but right now I'm definitely craving some chocolate cake. Dream library, you sound so good.
4. Pillows
What better way to decorate your library than with a bunch of pillows? Or even better–book themed pillows! I'm the first to admit that I have a big problem when it comes to buying book merch. I love showcasing all my fandoms! I picked this pillow inspired by Nevernight by Jay Kristoff because 1. it's a good book, and 2. it's a bookish quote, which makes it perfect for my dream library.
5. Perfect lighting
It's important to have good lighting while you're reading. I get migraines, so bad lighting = not good. My dream library is already shaping up to be dramatic, so I chose this chandelier that looks like something straight out of one of my fantasy books. It reminds me a lot of something I'd expect to see in Wintersong by S. Jae Jones.
6. COMPANY
I'm a big fan of Funko pops. Like, it's a serious addiction I have and I should probably put my constant buying of them on hold. But if I'm going to build my dream library right, I'm going to have some of my favorite book characters there to keep me company! Who better to chose than the Golden trio, a classic staple of my childhood ❤ In terms of other company, I'd have my dog curled up with me, or my blogger friends so we could discuss our thoughts together.
7. Books!
The most important thing in a dream library–BOOKS! My own personal collection is getting pretty large; it's the first thing everyone comments on when they walk into my room. Sometimes I just look at my shelves and think "wow, that's a lot of books". My library would be crammed with books, including some books I recentely read that are fantastic: The Sandcastle Empire by Kayla Olson, A Million Junes by Emily Henry, Flame in the Mist by Renee Ahdieh.
---
Those 7 things are what I'd consider essential items for a dream library! It was so much fun to write this post and dream of all the things I'd want in my personal library; if you liked the furniture in this post, check out arhaus.com!
Stay tuned for a summer full of awesome posts–discussion posts, reviews, and more are coming your way!
What do you think of my 7 essential items for a dream library? what would your dream library look like? let me know in the comments!