Happy new year, everyone! It's that lovely time of the year where everyone posts their anticipated upcoming releases. I absolutely love to see what other people put on their lists, because it helps me figure out what to look out for over the course of the year!
I've realized that a lot of the lists cover the same books, whether they be the super hyped books or ones from bestselling authors. And there's nothing wrong with that! But I want to help expand the horizon and introduce you to hopefully a few new and exciting books you haven't heard of before 🙂
These books are ones that already have covers and set release dates at the time this post was written (1/5/17)
OUR OWN PRIVATE UNIVERSE BY ROBIN TALLEY
Release date: January 31, 2017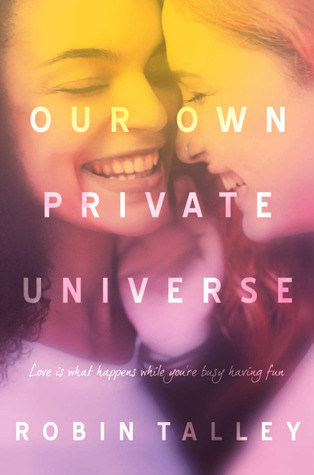 Say it with me everyone: ON! THE! PAGE! BI! REP!!!!! This is no small feat, and I'm so glad that more books are displaying LGBTQ+ rep on the page. In Our Own Private Universe, Aki goes on a youth-group trip to Mexico, and that's where she meets Christa. I haven't read any of the author's other books yet, but I'm super excited for this one! (*chants* on the page bi rep!)
Long WAY HOME BY KATIE MCGARRY
RELEASE DATE: January 31, 2017
Guys, do not sleep on Katie McGarry. She is my go-to contemporary author for a reason: she knows how to write gorgeous romances and excellent ~steamy~ scenes. Her newest book is book #3 in the Thunder Road series, and I'm telling you, it's gonna be goooooooooood. Motorcycle club? Check. Bad boy with a heart of gold? Check. Two people trying to do the right thing that'll probably end up dragging the readers on a ride full of heartbreak and swooning? Check and check.
THE DRAGON'S PRICE BY BETHANY WIGGINS
Release Date: February 21, 2017
DRAGONS!!!!!!! Honestly, I've heard a bunch of people itching for a good dragon book in YA, and I think this one might be it. It's been said to be for fans of The Wrath and the Dawn and Talon. In it, a princess chooses to take her chances with a deadly dragon rather than marry an enemy prince. I don't know about you, but that sounds like my kind of girl.
Alex, Approximately BY JENN BENNETT
Release Date: April 4, 2017
In this novel, Bailey spends her days talking to a film geek online that she only knows as Alex. When she moves to California, where Alex lives, she gets stuck in a museum overnight with an annoying but hot security guard named Porter. The funny thing? Porter and Alex are the same person. I'm a HUGE fan of celebrity stories, and this one sounds like it's going to be a cute read (I also love the cover!)
Seeking Mansfield BY KATE WATSON
RElease Date: May 1, 2017
I remember seeing the announcement for this in an email from Publisher's Weekly, so it's so exciting that the release date is nearly here! This is a retelling of the classic Mansfield Park; in Seeking Mansfield, the relationship between best friends is shaken when two famous siblings move next door. It promises a whole lot of drama, heartbreak, and friendship, and let me tell you, I'm here for that!
COLD SUMMER BY GWEN COLE
Release Date: May 2, 2017
Another example of a gorgeous cover with an equally gorgeous blurb to match. This is another book I've been waiting for since I heard the deal announcement, and I'm so so so excited to read it. A boy named Kale travels back and forth between present day and WWII, where he's a soldier. In present day, he meets a girl who helps him with his PTSD, and she also makes another shocking discovery: his name is on the casualty list from WWII, and if he doesn't figure out how to stay in the present, he'll die.
A MILLION JUNES BY EMILY HENRY
Release Date: May 16, 2017
This is Emily Henry's sophomore novel, and I have absolutely no doubt that this one will be as good as her first book–if not better. It's almost like a magic realism Romeo and Juliet, where a girl and a boy from feuding families start to fall for each other, and magical beings in the town help them uncover the reason the feud began. You can bet I'll be first in line to buy this magnificent book.
WHEN DIMPLE MET RISHI BY SANDHYA MENON
Release Date: MAY 30, 2017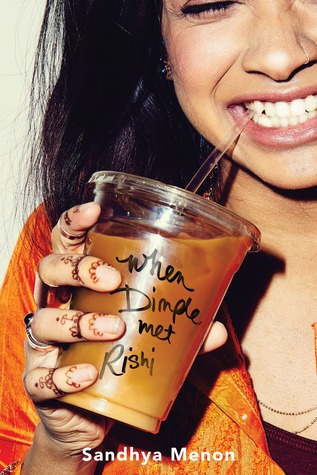 Look at this beautiful cover!! A perfect example of the classic "girl on the cover" done right. This is a story about two Indian-American teens whose parents have arranged for them to be married. Both of them attend the same summer program, and this is what goodreads has to say about their meeting: "but when opposites clash, love works hard to prove itself in the most unexpected ways."GUYS. This book sounds SO cute (and I'm still never going to get over this cover).
BAD ROMANCE BY HEATHER DEMETRIOS
RELEASE DATE: June 13, 2017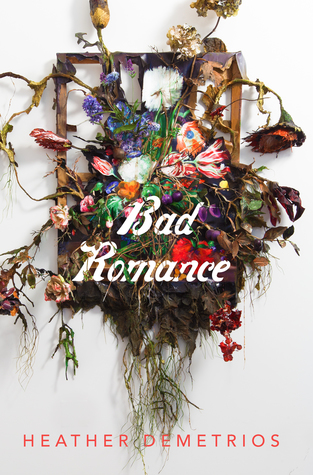 While it's a painful subject to talk about, it's one that needs to be discussed. By the looks of the blurb, Bad Romance is about a girl with a troubled life who meets a seemingly perfect boy. Then things take a dark turn, and the charming boy she fell in love with shifts into someone much more dangerous than she originally thought. I'm really excited for this one and I'm curious to see how the author will tackle the tough topic.
THE LAST MAGICIAN BY LISA MAXWELL
Release Date: July 28, 2017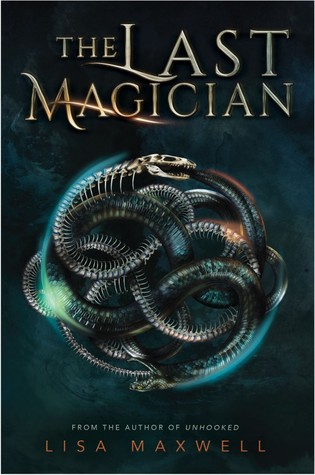 Magic. Time traveling. Gangs. Secret societies. Sound interesting? It certainly sounds like it to me. The author is another local author, and I'm already looking forward to buying a copy and getting it signed. In the book, a thief must travel back in time to steal a book before the Magician dooms all of the magic users. *heart eyes*
These are books that are releasing in 2017, but have no covers and/or release dates. They're still equally amazing though!
GRAY WOLF ISLAND BY TRACY NEITHERCOTT
Release Date: 2017
This debut novel is  "about five teens looking for a legendary treasure on a mysterious island, only to discover they must reveal their darkest secrets in order to succeed" (taken from goodreads). I'm getting some serious LOST vibes from this book, and I LOVE that show, so sign me up!
forest of a thousand lanterns by julie c. dao
Release Date: 2017
Another diverse retelling!! *cheers* It tells the story of the evil queen from Snow White based off of Asian folklore and mythology. Xifeng must release a jealous god and unleash the viciousness of her own soul if she wants to become empress. Everything about this sounds wonderful, and I can think of a dozen people who would love this story.
SEA WITCH BY SARAH HENNIG
RELEASE DATE: 2017
Yet another book I've been waiting for since the deal announcement! This is another retelling from the POV of the villain–and this time, it tells the story of everyone's favorite sea villian, Ursula.
BEFORE SHE IGNITES BY JODI MEADOWS
RELEASE DATE: 2017
Another dragon story!! In this book, a girl is stripped of her political power and thrown in jail. Here, she meets other inmates and hears whispers of illegal dragon trafficking, which might be her only way out of prison.
WILD BEAUTY BY ANNA-MARIE MCLEMORE
RELEASE dATE: September 26, 2017
Magic realism has slowly started to take over my life and I'm not even mad about it because I get to read gorgeous books like this one. In the Nomeolvides family, when the women fall to deeply in love, their lovers just vanish. These women also tend to the lush gardens that draw people from all over the world. After decades of the mysterious vanishings, a mysterious boy suddenly appears in the gardens.
And those are the 15 hidden gems of 2017 that I've found! Hopefully by looking at this list you've found a few that interest you 🙂
WHAT ARE SOME OF YOUR MOST ANTICIPATED HIDDEN GEMS OF 2017? Which one of these are you going to add to your list? let me know in the comments below!