Happy holidays everyone! If you celebrate Christmas, I hope yesterday was wonderful, and for those who celebrate Hanukkah and Kwanza, I hope your day is going well! This is my first blog post in a couple months, and I have to tell you, it feels great to finally be typing up a post again 🙂
If you've been on my blog before–or if you know me–you know I'm a huge book pusher. That's why the end of the year is such a fun time for me. I love seeing everyone's list of favorite books, and I especially love pushing my favorite books on people, which I plan to do today when I share with you my top 10 books of 2016!
This list is in order of when I read these books (beginning of the year first, newest read book last), because I couldn't possibly rank them in order of favorites! The pictures link to the book on goodreads, and if I've posted a review, it's linked to the title.

This book really surprised me by how good it was. I was not expecting it! It also had on the page bisexual rep in fantasy, which is pretty rare in YA (get on that, publishing!). That, paired with the amazing story and the cute romance earns it a rightful place on this list.

If you have talked to me at all in the past year, you know that I cannot SHUT UP about this book. IT IS SO GOOD GUYS. This book completely snuck up on me and stole my heart. Teach and Anne stole my heart and ruined my soul all in the span of three hours. THREE HOURS!!! I think it might even be my *number one* book of the year.
The Winner's Kiss by Marie Rutkoski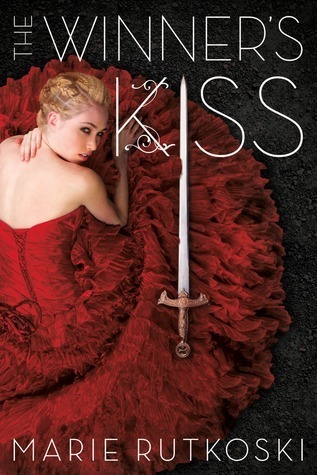 For the past three years, every book in The Winner's Curse series has made it on my top 10 books of the year list, and for a very good reason. This book is a master class is tension and romance and conflict. The last book in this series was not unlike the other two–it completely broke my heart, but it also managed to piece it back together by the end. An absolutely brilliant end to an amazing series.
THE RAVEN KING BY MAGGIE STIEFVATER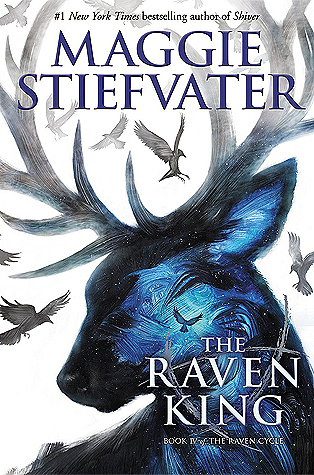 Did you expect anything less from the queen of literature? This was a stunning end to an amazing series, even if it broke my heart a few times (do you see a pattern with these books?). I'm so so so sad to say goodbye to my raven boys and my spunky short girl, but at least I'll always have my yearly rereads.
A Court of MIST AND FURY BY SARAH J MAAS

If I thought ACOTAR was good, it was nothing compared to ACOMAF. Feyre's character development was some of the best I have ever seen, period. The way Maas portrayed depression was so accurately and painfully realistic, and I really appreciated the way it was handled. Oh, and did I mention the copious amounts of Rhys??? This book was damn near perfect to me.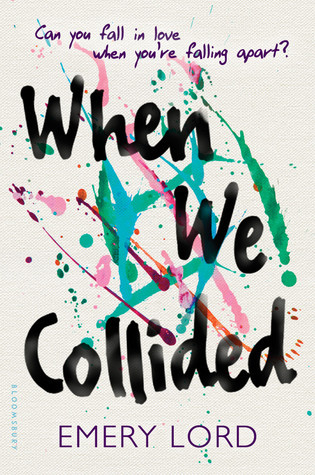 Like ACOMAF, this book did a great job of portraying mental health in an accurate way. The main character suffers from bipolar disorder and depression. It was a romance, but it doesn't romanticize the mental illness and the romance doesn't magically fix everything about her. This book really hit home for me, and it's become one of my all time favorites because of how personal it is to me.

PNOK is a dual POV, with the female POV being an unlikeable character. It's rare to come across one in YA these days (for me, anyways) and I was fascinated by the way both of the narrators were written. I'm not exactly sure how to describe this book other than to say that it's damn good, so read it!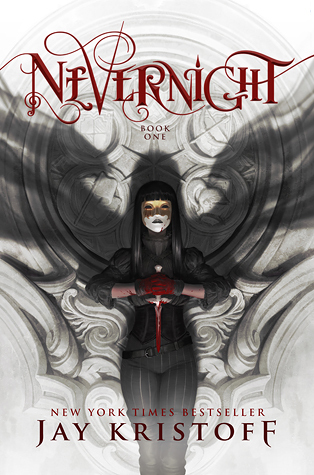 I loved the way this book was told, both through the narration, the plot, the addition of the footnotes–all of it was fascinating to me. And I'll repeat what I told the author at his event–THEY AREN'T DEAD IF YOU DON'T SEE THE BODY!!!

The amount of diversity in this book pleasantly surprised me! I loved all of the different POVs and all of the different romances. There truly is something in here for everyone. This is definitely the undiscovered gem of the year, so when you get your gift cards for the holidays and you're wondering what books to get, add Cherry to your list!
GEMINA BY AMIE KAUFMAN AND JAY KRISTOFF

I don't read a lot of sci-fi, but this absolutely blew me away. Any book with a unique narrative structure appeals to me, and both Gemina and it's companion novel Illuminae certainly fit that bill. I loved the story of Nik and Hanna, and the freaky science bits and the end made me go "HOLY SHIT THATS CRAZY." Personally, I love when books do that, so onto the list it goes!
And those are my top 10 favorite books of 2016! You have no idea how hard it was to narrow it down to just ten *laughs nervously* If you're interested, you can see all of my favorite books on my goodreads shelf here. Don't forget to stop by tomorrow for day 2 of Top 10 of 2015!
What are your favorite books of 2016? Do you agree with any of my picks? Let me know in the comments below!