It's Sunday, and that means it is discussion time! This week's topic is one that I've been thinking about for awhile now. A lot of my recent reads have been diverse books, whether that involves sexuality or mental health or body image. While a lot of them have been good, there have also been a lot that are lackluster.
So that got me thinking.
Everyone loves good representation, especially if the issues is close to your heart. For example, I have depression, so while I'm really tough on books that deal with it, I also really love books that portray it well.
DISCLAIMER: The books I use from here on out are just examples. As many of them involve aspects that I have no right to comment on (ex: PoC, body shapes, etc.), I'm just commenting on them based on my personal involvement with elements of their diversity.
So if you're Asian, or you have a unique body shape, or you have bipolar disorder, you're going to want to see an accurate representation of those things in fiction, right? I know it makes me cringe when an author does a bad job portraying depression.
But what if the representation is accurate, but the story itself is bad?
Example: a story has GREAT f/f representation, but the book itself is boring, or confusing, or just generally unlikeable. Now you have a dilemma on your hands. Do you recommend the book because it has good representation, or do you not because the story itself is not good?
That's what I want to talk about today. You don't have to choose between good representation OR a good story. You deserve to find a book that has both.
I'm very privileged in a sense that characters like myself are often portrayed accurately in a lot of books, and because of the amount of them, there's bound to be a bunch of good books from that pool. As a white female who deals with depression and body image on occasion, among other things, I've come across a bunch of books that accurately portray these things.
As I am a huge book pusher, here are a few recommendations!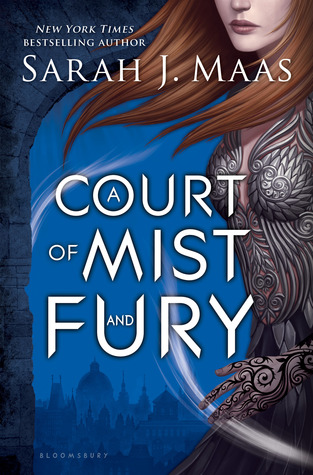 When We Collided by Emery Lord dealt with not only depression, but bipolar disorder. While I can't speak for the accuracy of the bipolar disorder, the author accurately portrayed depression AND wrote a damn good story. In All the Bright Places, the story was brilliant (one of my favorite books of 2015!) and the depression rep was spot on. A Court of Mist and Fury also dealt with depression, and what it's like to overcome hardships and come out the other end strong and resilient.
The book that spurred this all is Labyrinth Lost. While there was f/f representation (in fantasy, no less!!), the story itself was lackluster. I only gave it 2 stars in my review. It's okay to be happy with a book's representation, but dislike the book itself. You don't have to push it towards people. You can say "hey, there's great f/f rep in this book, but I didn't like the story itself."
You are under NO obligations to like every single diverse book. Because while there will be books that have good representation, those same books might not be the best at the writing craft. It doesn't make you a bad person. It makes you a reviewer–because while we all like good representation, at the end of the day, it boils down to the story itself, and how it stands on its own.
You don't have to grasp at bread crumbs. We all deserve well written books with good representation on every end of the spectrum.
what are some of you favorite well written diverse books? Do you agree with what I've said in this post, or do you have different ideas? Let me know in the comments!