Welcome to my stop on the Tsar's Guard Parade! This tour is all about celebrating the upcoming book, The Crown's Game. It's no secret I'm dying over here waiting for the book–it was my waiting on Wednesday pick all the way back in the beginning of December! That's why I'm super honored to be on this tour! Before I start with my content, here's the lovely book all this celebration is for:
The Crown's Game
Author: Evelyn Skye
Series: The Crown's Game #1
Genre: YA, fantasy, romance
Pub Date: May 17, 2016
Goodreads | Amazon | Barnes and Noble
Vika Andreyeva can summon the snow and turn ash into gold. Nikolai Karimov can see through walls and conjure bridges out of thin air. They are enchanters—the only two in Russia—and with the Ottoman Empire and the Kazakhs threatening, the Tsar needs a powerful enchanter by his side.

And so he initiates the Crown's Game, an ancient duel of magical skill—the greatest test an enchanter will ever know. The victor becomes the Imperial Enchanter and the Tsar's most respected adviser. The defeated is sentenced to death.

Raised on tiny Ovchinin Island her whole life, Vika is eager for the chance to show off her talent in the grand capital of Saint Petersburg. But can she kill another enchanter—even when his magic calls to her like nothing else ever has?

For Nikolai, an orphan, the Crown's Game is the chance of a lifetime. But his deadly opponent is a force to be reckoned with—beautiful, whip smart, imaginative—and he can't stop thinking about her.

And when Pasha, Nikolai's best friend and heir to the throne, also starts to fall for the mysterious enchantress, Nikolai must defeat the girl they both love… or be killed himself.

As long-buried secrets emerge, threatening the future of the empire, it becomes dangerously clear… the Crown's Game is not one to lose.
Since it's the end of the tour, I know that a lot of the same ideas have been recycled. I racked my brain for a new idea and I began thinking about how some of the main characters are trapped in a deadly game. Then I thought, what if it was set in reality? What game shows would the characters be on?
I based my decisions off the character profiles on Evelyn Skye's website so I could best fit their personalities. They're in the order the characters were revealed. (Warning: after finishing this, I realized how ridiculous some of my choice are, but #noregrets)
Nikolai Karimov: Project Runway
One of our main characters likes to tailor clothes, so I imagine him being a contestant on project runway. I absolutely love this show, and I think anyone who loves working with clothes would love to be on this show, so Nikolai gets paired up with this.
Vika Andreyeva: Survivor
I'm not sure why Survivor came to me first, but something about Vika strikes me as a survivor. She was raised on a small island and knows how to keep herself alive…hopefully this means she can survive the crown's game as well? *fingers crossed*
Pasha Romanov: Face Off
Alright, alright, this one might be an odd choice, but hear me out. Pasha is a master of disguise, as one has to be when you want to sneak out of the palace in the middle of the night. That's why I think he'd be a great contestant on face off. I wonder what he'd transform some of the models into? Becoming a lion-like creature would probably garner more stares than a prince would, but hey, you never know.
Yuliana Romanov: The amazing race
Yuliana's favorite pastime is studying maps, so wouldn't it be fun to travel around the world while competing in challenges against others? Something tells me this princess would be great at the mental challenges portion, plus she knows how to navigate a map!
Renata Galygina: Long Island Medium
I'm sort of cheating with this choice, as I don't think she should appear on this show, but I think it would be cool if she took over as the head of the show and traveled across the world reading tea leaves for people.
Aizhana: So You think you can dance
I'm really pushing it with this one. Aizhana is supposed to be this mysterious, scary figure, and here I am putting her on a dancing show that is in no way inconspicuous. But hey, can you imagine a scary figure in a black coat suddenly breaking out into dance? You can't say that wouldn't be amusing.
Sergei Andreyev: Naked and Afraid
Sergei feels at home, knows how to survive and has an extensive knowledge of magical herbs. I don't know about you, but I think he'd be able to survive easily on naked and afraid.
Galina Zakrevskaya: Jeopardy
Seeing as she's mentoring Nikolai because he's an enchanter, I think it's safe to say she's a pretty smart cookie. That's why I think she'd be a great contestant on Jeopardy–do you think there could be a YA lit category?
Ludmila Fanina: The Great British Bake Off
This one is obvious to me. Ludmila owns a bakery, and would therefore be a perfect match for The Great British Bake Off. I have yet to see this show, but everyone else seems to love it so I'm signing her up for it! Can you just imagine all the delicious treats she'd make?? *sighs*
The Tsar: The Celebrity Apprentice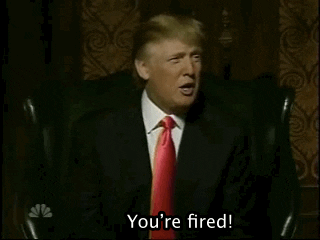 Okay, but celebrity apprentice is basically the same thing as the crown's game, minus magic and you know, death if you lose. And I can guarantee he would make a better "host" than Donald Trump, so there's that.
What do you think of my (ridiculous) choices? Are you as excited for the crown's game as I am? Let me know in the comments below!