Welcome back to Fictional Fever Week! Today is the last day of guest posts. Yesterday, Lillie shared an amazing bookish playlist, and today, Paige is sending us off with a list of her favorite ladies who don't need no man!
Meet the Author
My name is Paige and I'm the crazy college kid, bacon lover, feminist, and fangirl that spends too much time reading and blogging and probably not enough time doing homework. I'm a Gender and Women's Studies major and Communication Studies minor at the University of Denver and love nothing more than my dog, Star Wars, Captain America, and the written word.
As a Gender and Women's Studies major, most of my homework and general mindset focuses on women and girls who are awesome and can stand on their own. I can easily list off a hundred feminist scholars who definitely don't need no man (bell hooks anyone?), but since we're here to talk about our lovely leading ladies, let's jump right in!
The first protagonists that come to mind are my go-to fearsome group of gals. These include; Katniss Everdeen, Tris Prior, and Hermione Granger. They're the corner stone and staple for diving into the Feminist YA subgenre (and they're by far the most popular too). Also, Tally from the Uglies series by Scott Westerfeld. I don't remember specifics, since it's been so long that I've read the books, but I remember her going through a lot and having her stuff together.
Some other kick ass, gals include: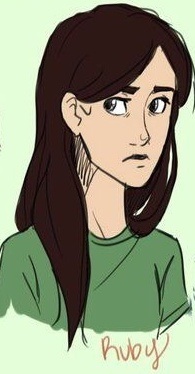 Ruby from The Darkest Minds series (sure Liam is cute, but does she really need him?)
Celaena from Throne of Glass (I bet if you even suggested she needs a man that she would kill you) (edit from Alex: I very much approve of this choice)
Same with Safiya and Iseult from Truthwitch
Black Widow from a LOT of comic books (She is so great. Again, another person who'd probably maim you if you said she was anything but a strong female woman who don't need no man)
YOU. Be the hero that you envy in all those awesome stories. You are a fantastic and beautiful human being and there is no one who will be as awesome as you. Uniqueness never goes out of style!
The giveaway is for any book mentioned during the event (whether the character is mentioned, the actual book, a series, etc.), and it's
international
, as long as the Book Depository or Amazon ships to you!
Who are your favorite ladies who don't need no man? let us know in the comments below!