I absolutely love book tags, so I'm so happy that Thissi @ Long May She Read tagged me for the Truthwitch book tag! I have yet to read Truthwitch, but it's sitting near the top of my TBR, just begging for me to read it. You can expect a review of it soon, but for now, enjoy this tag inspired by this book!
1. Ohrin Mountains (This is where our hero grew up): What is your favorite fictional land?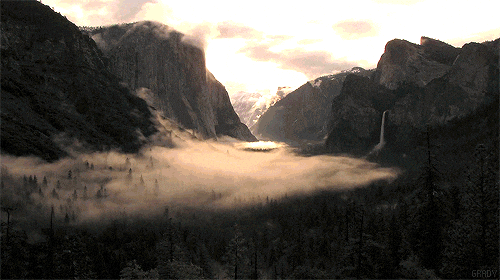 There are so many books with incredible worlds, but I'm going to have to go with A Court of Thorns and Roses by Sarah J. Maas. I'm in love with all of the different courts and their lands; we only got a glimpse of the Spring court in the first book, and I'm dying to see the rest in the sequel, ACOMAF!
2. Safiya and Iseult's friendship: Who is your favorite dynamic duo?
Again–there are so many good friendships in YA fiction! I'm just going to go with the one that comes to mind first, and that's Celaena and Nehemia from Throne of Glass, yet again by Sarah J. Maas. The two of them are such kindred spirits, and I love the connection between them (Sarah writes incredible female relationships–I also love Celaena and Lysandra, who has become a beloved character for me after QoS).
3. Merik (The prince of Nubrevna): Which character is the ultimate hunk?
(Is anyone surprised I used Chris Hemsworth for this gif I mean honestly)
JUST ONE??? ARE YOU MAD? I have too many book boyfriends to count, but when I think of hunk, I think of Noah Hutchins from Pushing the Limits by Katie McGarry. Year after year, book after book, he still maintains a top spot on my book boyfriend list because of how incredibly swoonworthy he is. Seriously guys, if you haven't read PTL yet, you need to get on that!
4. Kullen (Merik's best friend and Threadbrother): Who is your favorite sidekick?
I'm going to cheat a little bit on this one, because I immediately thought of the raven gang when I read this. Blue, Gansey, Ronan, Noah and Adam make an amazing, ragtag gang and I couldn't possibly be more in love with them than I am right now.
5. Aeduan (A mysterious blood witch): Who is your favorite mysterious oR villainous character?
The Darkling by Leigh Bardugo, no question. God, I love him so, so much. He's one of my favorite characters ever.
6. Aether (The magic of the spirit and the mind): Name a book that you can't stop thinking about
I'm going to be real here: I will probably never stop thinking about The Love That Split the World by Emily Henry. The writing, the characters, the romance–I'm going to stop now before I go off on a tangent. God knows you're all tired of me talking about this book at every chance I get (but too bad–I'M NOT DONE WITH THE BOOK YET AND I PROBABLY NEVER WILL BE).
7. Air (The magic of wind and storms): Name a book that you had low expectations for, but it blew you away
I had never read a western before Vengeance Road, but it surprised me with how good it was! I really liked it, and you can read my full review of it here if you want.
8. Earth (The magic over plants, soil, metal and stone): What's a book that you always go back to?
I'm going to throw an old book in here and say Ender's Game. Every time I read this book, I learn something new. It's one of my favorite books, and I love it so much.
9. Fire (The power over flame and lightning): A book with hype that spread quickly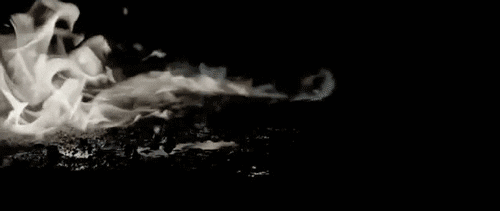 I think it's only fitting that I say Truthwitch for this one. For the past like 4 months, it's all anyone could talk about on my twitter timeline. Hopefully I can see what all the hype is about soon!
10.Void (A mythical power linked to death and shadow): Recommend a scary/mysterious read
I'm not a big horror fan, but The Dead House by Dawn Kurtagich is really good. It's a story told through transcripts, newspaper articles, journal entries, etc., much like Illuminae. Everyone should read this book, whether you like horror or not–it's really good, guys!
11.Water (The power with rivers, rides, rain and ice): Name a book that flowed nicely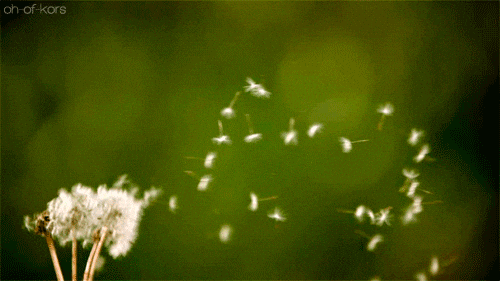 This could fit so many books! This is a tough one, but I'm going to go with Shatter Me by Tahereh Mafi. The lyrical and almost poetic way she wrote this book flowed so beautifully.
12. Threadsisters/Threadbrothers: Tag your friends!
Besides the people below, I tag anyone who would like to do this tag! Please leave your links below if you've already done this challenge/do it in the future–I'd love to see your picks!
Lillie @ Little Lillie Reads
Gee @ A Book and A Cup of Coffee
Mel @ Endless Pages
Anissa @ She Reads Too Much
Paige @ The Paige Turner Blog
Ava @ Bookishness and Tea
Jessica @ Novel Cravings
Drew @ Endlessly Reading
Have you read Truthwitch? If you have, what did you think of it? Do you agree with any of my choices? Let me know in the comments below!