Ahh, the dreaded love triangle. Most of the time, it revolves around two boys and a girl, but there are some books with two boys and one girl. Love triangles been around for a very long time in YA fiction, and in 2016, it seems like nearly everyone loathes this plot device.
I asked the twittersphere what they thought about love triangles. Do you hate them, or do you love them? Here are some of the great responses I got:
The responses to my question surprised me! A lot of people said that they hate love triangles, which I expected, but a lot of people also claimed that they like them, so long as they're done well. I definitely agree with that–there's nothing worse than suffering through a novel with a million love interests and a character who can't get their hormones in check. So, I got myself thinking, how is a love triangle done well? I've come up with a few criteria that I use to decide if a love triangle is worthy of my time or not.
1. The one in the middle of the triangle must be well-developed and "deserve" the love.
We all know those characters that have nothing special about them (or lack a personality), but somehow two people manage to fall in love with them. When I say "deserve," I mean that I have to understand why both characters love that person. The person in the center of the triangle must have a well-developed personality–and I don't mean that they're just simply "beautiful," because that is what will make me immediately put down a book if all the characters like the person for is their beauty.
2.  The love interests must also be well-developed.
Like with the character in the center of the romance, the love interests also have to have some personality to them. They have to be their own person, and I'll throw the book across the room if they're anything like the Brooding YA Hero from twitter. Seriously, if their defining characteristic is their stunning good looks, I'm out.
3. The emotions have to be roughly balanced.
If the center character clearly likes one character more than the other, then I don't see a point to the love triangle. It doesn't make sense for an author to drag out a romance that isn't there just to add unnecessary drama to the plot.  It annoys the reader and just makes everything so tedious. There's no point to a triangle if the emotions are one sided or super weak.
JUST TELL THE BOY/GIRL YOU DON'T LOVE HIM, DAMMIT! *sighs*
4. There can't be too many love interests.
I'm talking about love squares and anything else with more than 2 love interests. I can get behind a love triangle, but I can't deal with 3+ love interests. Most of the time, it means something is underdeveloped in the book, whether it be the characters or the romance or both. Want to know a great example of what NOT to do?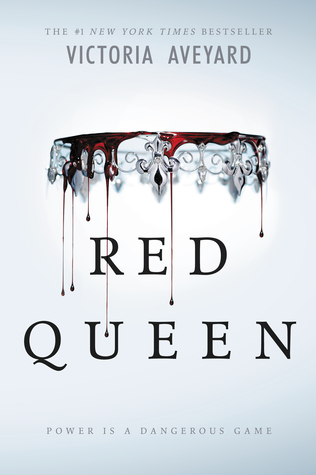 I'm not the biggest fan of Red Queen, it's true, and the love square in the book did nothing to help its case in my opinion. There were the two princes, Cal and Maven, and then there was Kilorn, a childhood best friend. My head got dizzy trying to keep track of all of them, and it felt like the romance between all of the guys and Mare was weak at best. Besides Mare being someone with special powers, I didn't really think there was anything special about her that would've attracted so many love interests (But hey, if you like this book and the love square, don't feel bad! This is just my opinion 🙂 )
Now, if a love triangle has all four of these things, then I'm sold! I personally love the drama of a love triangle and will root wholeheartedly for one side (*cough* Chaolaena circa book 2 *cough*). As long as they're done well, I think they're an interesting addition to a story. It's something that will most likely keep my flipping the pages, wondering who the main character will end up with.
But what about people who don't like love triangles at all, regardless if they're done well or not? I can understand that; it can get a little annoying to watch someone pine over two people (especially if they don't like your favorite love interest–I am totally guilty of this in the ToG series, and I'll be damned if I ever really acknowledge the ending of Ruin and Rising *sobs*).
Navigating the waters of the dreaded love triangle can be tough, so with the help of the twittersphere, I've put together a small but nice list of books where I think love triangles are done well! (Some of them don't check off all 4 things on my love triangle criteria, but they're still pretty good)
I think that love triangles are really subjective, and not everyone will agree with my choices, just like not everyone is on the same side of a triangle. I think they're one of the hardest plot devices to do right, but when they are done right, it's incredibly fun to read.
Maybe it's time to let go of our hatred for the dreaded love triangle and embrace it. Maybe we should hate the book for its weak development of the triangle, but not for the triangle itself, you know? If done well, it can add drama and suspense to a novel and make it ten times more interesting.
I don't know about you, but I'm proud to admit that I absolutely love love triangles.
How do you feel about love triangles? Do you loathe them or love them? what are some books that use this device well? lET ME KNOW IN THE COMMENTS BELOW!