I'm taking apart in the Top 10 of 2015 event, hosted by Two Chicks on Books! For five days, I'll be sharing lists of my Top 10 favorite bookish things. Today's the last day of this event, and my final list is all about my Top 10 Most Anticipate Reads of 2016!
This list is separated into two different parts: debuts, and sequels/other novels. The pictures of the book link to their goodreads page.
The Girl From Everywhere by Heidi Heilig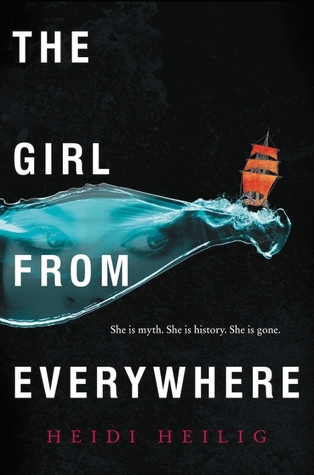 I'm so excited for this book!! Everyone has been raving about how wonderful it is, and I have to say, the blurb sounds amazing! Time travel is my weakness, and I'm very much looking forward to following Nix across time and the earth as she goes on her adventure!
Blackhearts by Nicole Castroman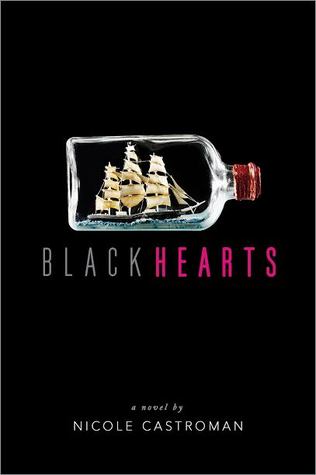 I've only heard good things about this book as well, and the whole concept makes me so intrigued! I've always been curious about Blackbeard, and now I get a chance to read about his backstory with an almost definitely tragic romance? Yes please! February can't come fast enough!
Assassin's Heart by Sarah Ahiers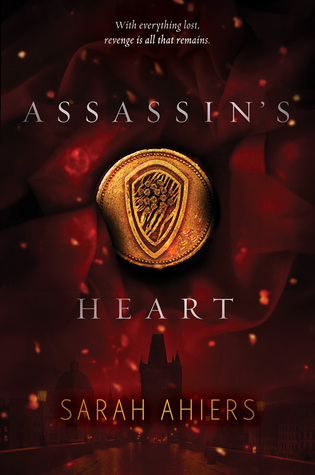 Forbidden romance and vengeance are two of my favorite things to read about, and this book promises just that. Did I also mention that there are families of ASSASSINS???? Hell yes!
The Crown's Game by Evelyn Skye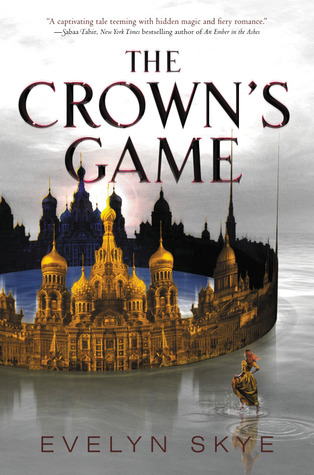 Oooh, magic! This book really snuck up on me a few weeks ago, and now I can't stop thinking about it! Magic, Russia, romance! This book has it all, and I can't wait for it to be released!!
The Winner's Kiss by Marie Rutkoski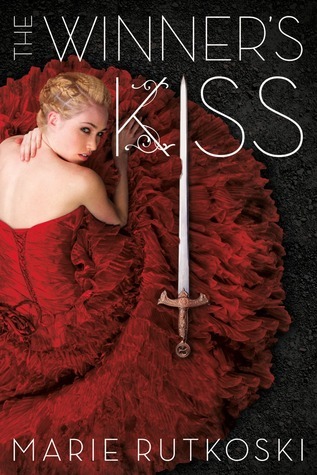 After the ending in The Winner's Crime, it's a real struggle to wait soooo long for the last book. I desperately want to know what will happen to Kestrel an Arin, since last we saw of them, they weren't in the best situations….
The Raven King by Maggie Stiefvater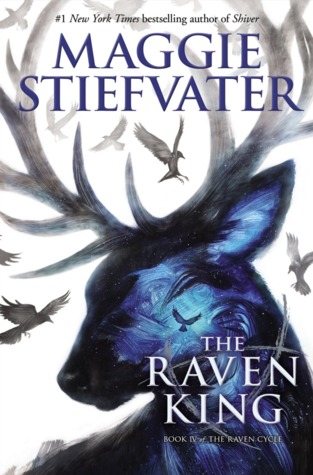 This is by far my most anticipated book of 2016. There's just so many questions left, and I'm deathly afraid of what the answers will be. Will Pynch finally become a thing? Will Noah be okay? Will they find Glendower? Who in the hell did Neeve wake up? WHAT WILL HAPPEN TO GANSEY???
Throne of Glass #5 by Sarah J. Maas

Throne of Glass remains tied with The Raven Boys for my favorite series of all time, and I cannot wait to see what Sarah has in store for us for book 5! I just know this installment will be truly epic–the lost queen has finally returned home, and I'm ready to see what happens will all of my favorite characters after the epic battle in QoS.
The Rose and the Dagger by Renee Ahdieh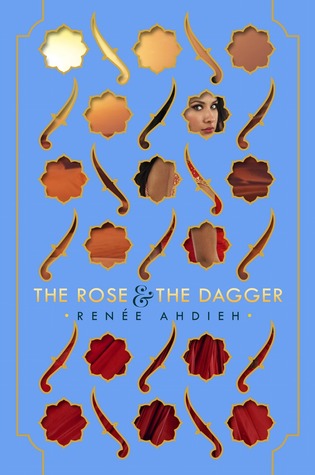 *wails* My precious Khalid and Shazi…after the ending of book 1, I'm surprised I haven't dropped dead in anticipation of book 2! I just need to know what will happen to my favorite couple–and I'm really excited to see what's in store for Shazi.
A Court of Mist and Fury by Sarah J. Maas

Oh man…ACOTAR was just so so so good, and I'm dying to read more about Tamlin and Feyre! I think I can speak for everyone when I say I'm super curious as to what Rhys saw at the end of book 1, and all of these theories in my head are going to drive me crazy! I'm anxiously counting down the days until I can read about my favorite lethal cupcake 😉
A Torch Against the Night by Sabaa Tahir

An Ember in the Ashes was one of the best books I read this year, and I desperately want to reread it so I can experience its greatness all over again. I'm very, very excited about the journey Elias and Laia will take us on as they begin to work together. Also, I think I'm beginning to like Helene more than I thought I did, so I'm excited to see what's in store for her too!
These are my most anticipated reads of 2016, and man, was it hard to narrow it down to just 10! Thank you so much for checking out my top 10 of 2015 posts! I had so much fun sharing my top 10 lists with all of you 🙂 But the fun isn't over yet! Don't forget to enter my giveaway below!
I'm hosting a giveaway on my own for an order (or a preorder!) of any book on any of my top 10 lists of 2015. At the end of 5 days, you'll have 50 books to choose from! And this is open INTERNATIONALLY! (so long as the Book Depository ships to your country)
Who are your favorite book boyfriends from 2015? Are we going to have to fight over one of my picks above? Let me know in the comments below!