I'm taking apart in the Top 10 of 2015 event, hosted by Two Chicks on Books! For five days, I'll be sharing lists of my Top 10 favorite bookish things. Today's list is all about my Top 10 OTPs of 2015! All of these books were published in 2015.
This list is in order of when I read these books (beginning of the year first, newest read book last), because I couldn't possibly rank them in order of favorites! The pictures link to the books on goodreads, and if I've posted a review, it's linked to the title.
Violet and Finch from All the Bright Places by Jennifer Niven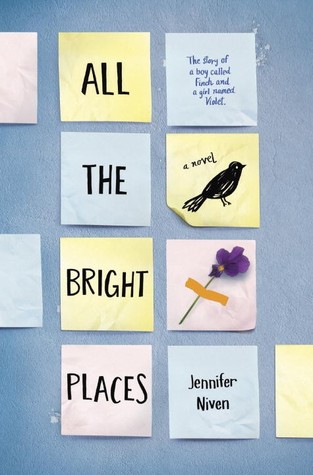 I know I say that a lot of OTPs are painful, but I think I can decisively say that this is the most painful OTP ever. Violet and Finch are just so perfect together, and the way he calls her Ultraviolet is just so cute. I know that their relationship was rough at times, but I couldn't help but fall in love with both of them.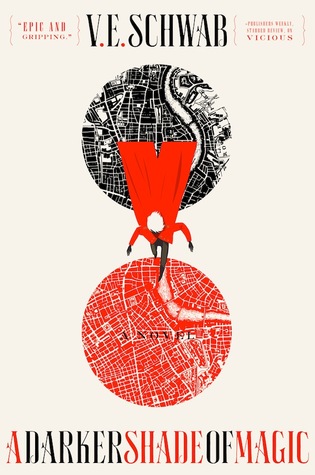 There wasn't much romance in the first book, and it's a damn shame because I loved these two. Their banter was hilarious, and their chemistry radiated off the page. I'm keeping my fingers crossed in hopes that they'll become a couple in A Gathering of Shadows!
Kestrel and Arin from The Winner's Crime by Marie Rutkoski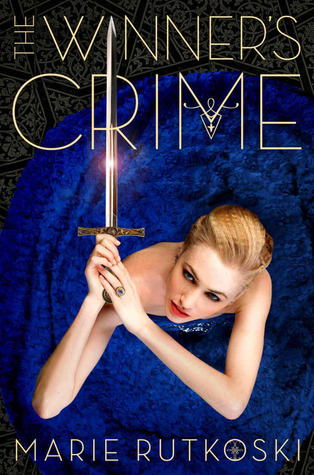 THESE TWO. God, I love them both so much. They're both so in love with each other, but the whole world is trying to tear them apart. Book 2 was especially painful–and DON'T EVEN START WITH THAT ENDING. I just need everything to be okay in the 3rd book, it's just not an option for them not to be together.
Elias and Laia from An Ember in the Ashes by Sabaa Tahir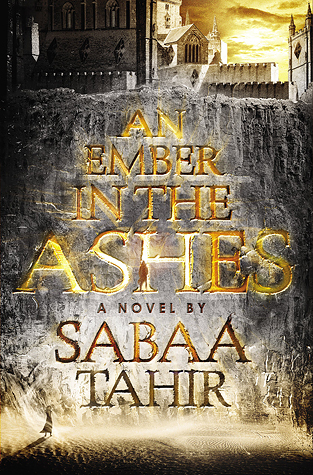 There wasn't that much romance between the two of them in book 1, but there was enough to get me hooked on them. I love them both as characters, and I think they're well suited for each other. Here's to hoping for more romantic developments in book 2!
Erec and Rachelle from Crimson Bound by Rosamund Hodge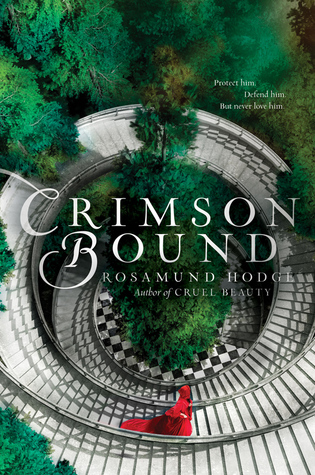 Okay, okay, before you start to judge me, let me just say that I acknowledge that this is a terrible relationship that is in no way healthy, but I just can't stop myself from shipping them. It's like the Darkling and Alina; I know it's bad, but I love them. Erec's character is so incredible, and I found him a million times more interesting than Armand. His charisma was so infectious, I can't help myself. I'm in too deep, guys.
Tamlin and Feyre from A Court of Thorns and Roses by Sarah J. Maas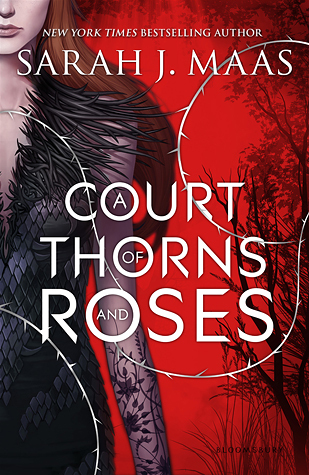 Okay, so I know the fandom is pretty split between Tamlin and Rhysand, and I have to be honest: I love both of them. However, I don't necessarily know if I like Rhysand with Feyre, per se, but I did love the relationship between her and Tamlin. He's just sooooo dreamy, you know? (I bet Lillie gets me).
Shazi and Khalid from The Wrath and the Dawn by Renee Ahdieh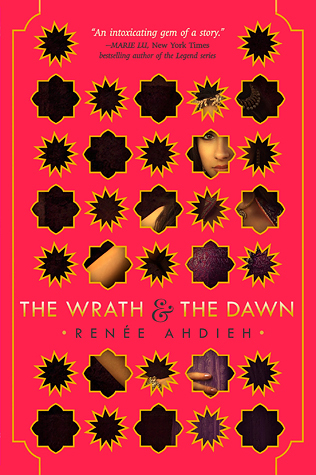 These two are one of my favorite couples of all time. Their growth during the novel was incredible, and some of those steamy scenes…wow. Their romance is so epic, I can't stand it (and let's not talk about the ending, because it broke my heart).

So many of my new ships this year are from SoC, mainly because this novel is filled with some incredibly amazing characters who have some great chemistry. It's no secret that I'm in love with Kaz Brekker, and I also happen to love how he feels around the incredible character Inej. The two of them–they may have some shit to work through, but damn am I rooting for them!

*screeches* I LOVE NINA AND MATTHIAS! These two are my favorite couple from SoC. I'm a sucker for forbidden romance, and the way they love each other despite everything gets to me. The two of them together are unstoppable, and I love them to death.

Kaz and Inej are doomed, Nina and Matthias are furiously in love with each other, but Wylan and Jesper are just so cute. I loved their playful banter throughout the entire novel, and then that kiss!!!!!! *squeals* I love love love them; they're the ship I never knew I needed. They bring some much needed lightheartedness to Six of Crows and I can't wait to see what's in store for them.

These authors never fail to create an amazing couple. Sofia and Gideon are so unlike the other two couples, but they're amazing in their own right. Gideon's so funny and Sofia is such a firecracker, and they're so good together. Watching them fall in love was so much fun to read. I'm so sad I only had one book with them because I really do love them.
Honorary Mention!
Natalie and Beau from The Love That Split the World by Emily Henry

I LOVE BEAU AND NATALIE. Okay, so this one doesn't technically count because it wasn't released in 2015, but I thought their love was just too epic for me to leave them off this list. Beau is one of the sweetest, most charismatic characters I have ever read about; I can safely say he's earned a spot on my list of book boyfriends (sorry, Natalie).  I can picture him perfectly in my mind, and whoo, is this boy gorgeous. The two of them are so good together, and I can't wait for everyone to read about them in 2016!
Those are my favorite couples from 2015! If you're interested, you can see all of my favorite otps on my goodreads shelf here. Don't forget to stop by tomorrow for day 4 of Top 10 of 2015!
I'm hosting a giveaway on my own for an order (or a preorder!) of any book on any of my top 10 lists of 2015. At the end of 5 days, you'll have 50 books to choose from! And this is open INTERNATIONALLY! (so long as the Book Depository ships to your country)
Who are your favorite couples from 2015? Do we share any OTPs? Let me know in the comments below!