My first calendar year of blogging is finally coming to an end! Fiery Reads has only been around since October, but I've read some great books all throughout the year. I'm all about sharing my favorite books, so I'm taking part in the Top 10 of 2015 event, hosted by Two Chicks on Books! For five days, I'll be sharing lists of my Top 10 favorite bookish things. Today's list is all about my Top 10 Books of 2015! It was just waaaaay too hard to do only 10, so I've managed to trim down my list to 11. Even this was a huge challenge!
This list is in order of when I read these books (beginning of the year first, newest read book last), because I couldn't possibly rank them in order of favorites! The pictures link to the books on goodreads, and if I've posted a review, it's linked to the title.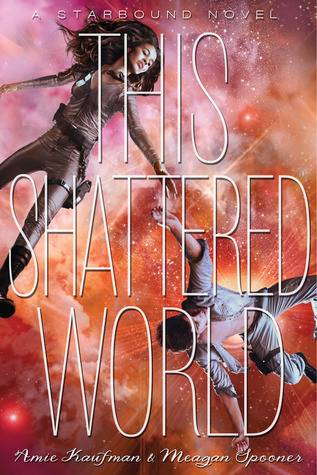 This was actually the first book I read in 2015, and man, was it good. I loved reading about Flynn and Jubilee's story; this was a beautiful second installment to a series that owns my heart entirely. I just recently posted my review, so click on the title and check it out!
All the Bright Places by Jennifer Niven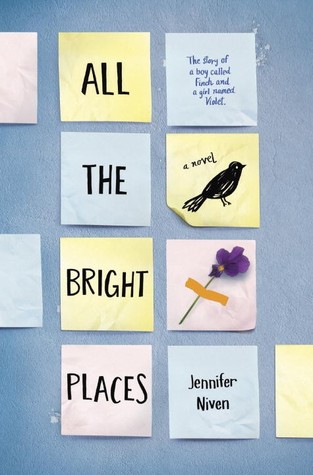 It's no surprise this book won for best YA fiction–it's an incredibly amazing book. It was beautifully written, and the romance between the two characters was one of the best I've ever read. The one downside? This book broke my heart and I'm not sure it'll ever be the same. Just…lets not talk about the ending, alright? *sobs*
The Winner's Crime by Marie Rutkoski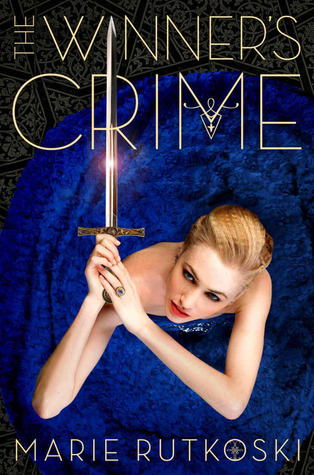 There's been a lot of drama surrounding the last book in this series and the recent cover change, but when it comes down to it, this series is one of the best out there, and the second book was absolutely amazing. If I thought the first one was good, then this one was amazing. How many more times can Kestrel and Arin break my heart? The answer: too many.
An Ember in the Ashes by Sabaa Tahir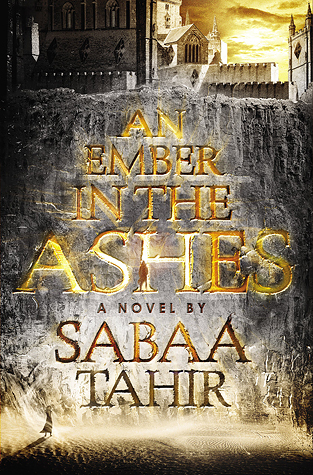 This is an example of a book that lives up to its hype. AEitA was amazing and the wait for A Torch Against the Night might actually kill me. I loved this book to death, and I even got to meet the author when she was on tour!
A Court of Thorns and Roses by Sarah J. Maas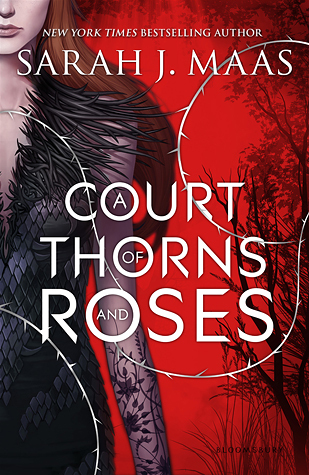 There will never be a book by Queen Sarah J. Maas that I won't love. Throne of Glass is my favorite series of all time, and when I picked up ACOTAR, I was afraid it wouldn't be as good. Now I can safely say that it was awesome and I should never doubt her skills again. Also, this woman knows how to write some great NA! Wowza.
The Wrath and the Dawn by Renee Ahdieh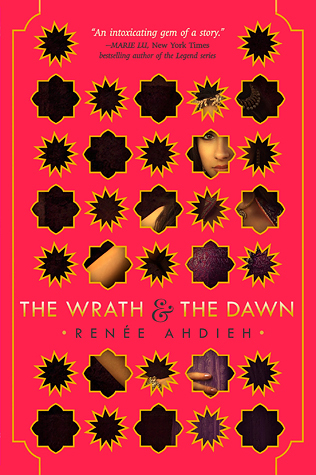 The full weight of this book's amazingness didn't hit me until I reread it about a day after I first read it. The romance between the characters is such a great slowburn kind of romance, and damn was it good. Does anyone know where I can buy a shirt that says "I LOVE KHALID"? Because that's what I need after reading this story.
Crimson Bound by Rosamund Hodge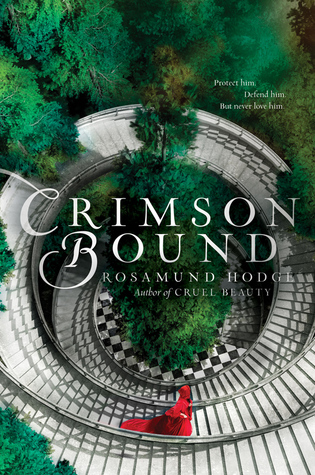 Do you know those stories that you give 4-4.5 stars to, but they still manage to wriggle into your heart and claim a spot on your favorites shelf? That's what Crimson Bound did to me. I didn't care for the romance between Rachelle and Armand, but the story was amazing. Also, Erec *sighs*. Why do I always love the characters that are so bad for me?
Queen of Shadows by Sarah J. Maas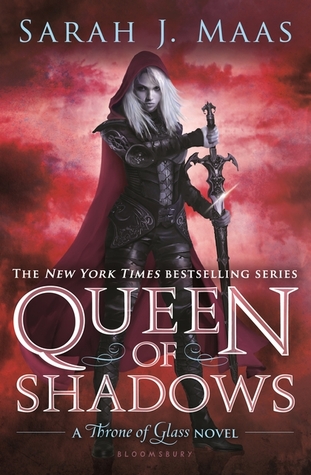 Are you surprised, honestly? QoS was a brilliant edition to this series, and my spirit animal Aelin is on a roll. I'm bowing down to both Queens right now–the fictional one, and the author who wrote this glorious book!

The Grisha Trilogy by Leigh Bardugo is one of my favorites–mainly because of the Darkling, my precious summer child–and SoC is no different. The best part of this story was all of the characters and the unique parts that made them them. I have SO MANY new ships because of this book!
The Love That Split the World by Emily Henry

This was the first ARC I received for review purposes, and wow, I've never read a book more beautiful than this one. Emily Henry's debut is the story that I hold closest to my heart–and it's the first book that's ever really resonated with me. A lot of people claim some books change their lives, but I hadn't felt that feeling, until I read this book. It's so incredibly amazing; look out for my review for it for the Sunday Street Team in January!

I think it's only fitting that I started and ended my year with this series. Their Fractured Light was a perfect edition to the Starbound Trilogy and I couldn't be more in love with these books. They hold such a special place in my heart and they mean so much to me, I actually cried when I finished the last book. I'm sad the series is over, but I'm more than excited to see what else Amie and Meagan have in store for us!
Those are my favorite books from 2015! If you're interested, you can see all of my favorite books on my goodreads shelf here. Don't forget to stop by tomorrow for day 2 of Top 10 of 2015!
I'm hosting a giveaway on my own for an order (or a preorder!) of any book on any of my top 10 lists of 2015. At the end of 5 days, you'll have 50 books to choose from! And this is open INTERNATIONALLY! (so long as the Book Depository ships to your country)
What are your favorite books of 2015? Do you agree with any of my picks? Let me know in the comments below!