Their Fractured Light
Author: Amie Kaufman & Meagan Spooner
Series: The Starbound Trilogy #3
Genre: YA, Sci-fi, Romance
Pub Date: December 1st, 2015
Publisher: Disney-Hyperion
Source: Purchased
Goodreads | Barnes and Noble | Amazon
A year ago, Flynn Cormac and Jubilee Chase made the now infamous Avon Broadcast, calling on the galaxy to witness for their planet, and protect them from destruction. Some say Flynn's a madman, others whisper about conspiracies. Nobody knows the truth. A year before that, Tarver Merendsen and Lilac LaRoux were rescued from a terrible shipwreck—now, they live a public life in front of the cameras, and a secret life away from the world's gaze.

Now, in the center of the universe on the planet of Corinth, all four are about to collide with two new players, who will bring the fight against LaRoux Industries to a head. Gideon Marchant is an eighteen-year-old computer hacker—a whiz kid and an urban warrior. He'll climb, abseil and worm his way past the best security measures to pull off onsite hacks that others don't dare touch.

Sofia Quinn has a killer smile, and by the time you're done noticing it, she's got you offering up your wallet, your car, and anything else she desires. She holds LaRoux Industries responsible for the mysterious death of her father and is out for revenge at any cost.

When a LaRoux Industries security breach interrupts Gideon and Sofia's separate attempts to infiltrate their headquarters, they're forced to work together to escape. Each of them has their own reason for wanting to take down LaRoux Industries, and neither trusts the other. But working together might be the best chance they have to expose the secrets LRI is so desperate to hide.
TITLE: boring | nothing special | pretty good | caught my eye | perfection | music to my ears
COVER: not my favorite | goes well with rest of the series | boring | generic | pretty | series cover change | beautiful | HEART EYES
POV: 1st | 2nd | 3rd limited | 3rd omniscient | multiple POVs | too many POVs
CONCEPT: original as heck | run of the mill in genre | average | has potential | great idea, bad execution
MOOD: dark | hilarious | light hearted | romantic | depressing | suspenseful | fluffy | mysterious
PACING: snail's pace | couldn't keep up | mix of fast and slow | slow in the wrong places | fast in the wrong places | what even is pacing?
CHARACTERS: i'm in love | couldn't connect | too many | well developed (all) | infuriating | annoying | precious babies | underdeveloped (all)| a mix of good and bad | diverse | okay | new favorite characters
The end is here. Their Fractured Light  is the last installment in the Starbound Trilogy, and I have been anticipating this book ever since I finished This Shattered World. I heard nothing but good things about this one–and I expected nothing but good things–and I'm happy to report that the finale was just as incredible as the first two books. Our two new narrators, Sofia and Gideon, were entirely their own characters, but they had some similar qualities from the other characters that I loved. The plot was thrilling, the romance was swoonworthy (as usual) and the characters were wonderful. I honestly don't know if I can properly explain how amazing this book was, but I shall try! The first part of this post will be a review (spoiler free) and the second part will be a discussion (most definitely NOT spoiler free. Be sure to skip over the end part if you don't want to be spoiled!)
Where do I start with a book as beautiful as this one? I guess I should start by saying this: the first half of this book is just like the other two books, as in it's entirely original content focusing on just the two main characters, Sofia and Gideon. The story starts off with highs stakes almost immediately, with Sof and Gideon trying to escape from LaRoux headquarters, and it doesn't ever really wind down until the quarter mark/towards the middle part of the book. I was never bored reading this book, and I could never tell what was coming next.
From a reviewer's standpoint, the first half of the book was probably better. But the second half? The second half was pure fan heaven for people like me. I won't say much, but oh my gosh. The remaining characters from the first two books finally meet up, and all of them work together to take down a common enemy–one that might surprise you.
You can tell when I completely lost it, from the use of my caps lock and frantic updates, as witnessed via goodreads updates:
All of the stories have romances, and this one was no exception. Gideon and Sofia were very well matched, and unlike the first two books, there was nothing in the way of their romance (for awhile, until shit hit the fan, anyways) and it was nice for them to just be able to flirt without other complications like in the other books. Gideon is such a great guy and I could not deal with how he kept calling Sofia Dimples. Dear god, someone hold me. There's this really cute moment between them that we'll call "the Butterfly scene," and man, it was so incredibly good. I know I'm a sucker for romance, but I really mean it!
The characters were very well developed and stood apart from the rest. Sofia is a fiery character, who I think is one of my favorites of the bunch. She wasn't exactly like the rest of them–she wasn't trying to be "good"–she just wanted to get revenge for her father, and I thought that made her much more realistic. Gideon was pretty amazing too, as I noted with his romance skillz. He was definitely the funniest of the guys and some of the one liners he had made me laugh out loud (however, Tarver will forever own my heart). He also was tied to one of the previous characters in a way that I thought was very, very clever.
I won't say much about the ending, but I will say this: It was a perfect end to the series. I knew going into the book that it would be bittersweet, and it was. I'm not going to lie, I totally cried as I read the last page. And not a few chaste tears. No, I mean full on ugly sobbing, because these books just mean so much to me and I'm so sad the series has finally come to an end. However, I thought the authors wrote the best ending possible, and I can't thank them enough for that.
Overall, Their Fractured Light is a brilliant conclusion to a stunning series. The authors weave together stories from all three books to create one that tells a story of a hacker and a con artist, galaxies far away, the masks we wear, and the things we do for love. It's sad that this series is finally coming to an end, but I couldn't ask for a better finale. Thank you, Amie and Meagan, for writing one of the best series I've ever read. If you haven't read it yet–what the hell are you waiting for? Get on it!!!
Now, for the discussion part of the post! Anything beyond this point is probably a SPOILER! Please do not read this next section if you don't want to be spoiled. However, if you've already read the book, please feel free to read the discussion portion and come talk to me about this book, because heaven knows I've got a lot of feelings about this story.
………
……
…..
…….
……
……..
…..
Okay…. *takes a deep breath*
*screams* I AM STILL FREAKING OUT OVER THE ENTIRETY OF THIS SERIES.  Everything about this book was amazing so I don't even know where I'm going to begin this discussion. How about….with our two lovely characters, Sof and Gideon?
Is it just me, or did Gideon remind you of a younger Flynn Rider? As I'm writing this post, idk, just something about the two of them really seems similar. It's probably the whole "I-pretend-I-don't-care-but-I-really-do" attitude and the whole smug but handsome looking face. Yeah, that's it.  And Sof–this girl is pretty damn fierce. She had the nerve to shoot at Monsieur LaRoux, and she effed herself up because of it. Also, 95% sure she'd be able to con me into doing anything. These two made a pretty amazing team–AND DON'T EVEN TALK TO ME ABOUT THE DANCING SCENE, OR THE TWO OF THEM JUMPING THROUGH THE RIFT LIKE BOOK 1 TARVER AND LILAC. THAT ACTUALLY KILLED ME.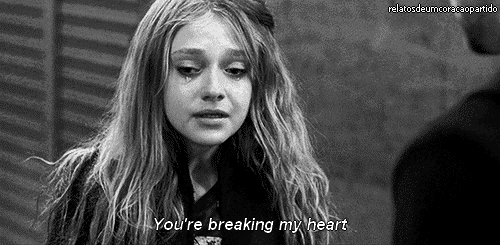 This was me 99% of the book, particularly when Sof found out that Gideon was the Knave, and when the whisper took over Lilac's body for like half of the damn book. And yes, I totally cried when Sof shot Lilac. I screamed at my book and demanded that she live, and I mean, I guess she did, but–NOT WHAT I MEANT, EVIL AUTHORS. My sweet summer child, Lilac, wasn't even herself for half the book, and that was totally not okay. Also not okay? WHEN FLYNN, JUBILEE AND SOF ALL SERIOUSLY CONSIDERED KILLING HER. FUCK NO, PEOPLE. I was seriously going to have to kill some people if that was how it turned out. Thankfully, Tarver and Gideon saved the damn day and managed to avoid that option, but still, like more than half of the characters  actually wanted to kill my favorite character.
That grey chapter from Lilac's POV was so so so much fun to read!! I missed being in her head, and this chapter granted me that wish, quite literally lol. I thought it was so interesting to hear her conversation between the whispers and read from her POV one last time. She's always had the best connection with them, and seeing that translate into their conversation was nice. Also, the in between chapters from the whisper's POV was hella cool, too. The in between chapters have always been a favorite of mine, and hearing their thoughts was so interesting.
THE DANCING SCENE!!! Oh my, it was so damn good! Normally when authors write about music playing, it doesn't actually create a mental picture in my mind, but the author's managed to do it in TFL. I could definitely picture the music going as Sof and Gideon danced around the room (add then proceeded to make out). "That was a terrible idea" was the line that made me completely sold on their romance, if I wasn't already. Characters that shouldn't be together are the best kind!!! While not my favorite couple of the bunch, they were pretty dang cute.
ALL OF MY CHILDREN WERE IN THIS BOOK, AND THEY WERE ALL SO IN LOOOOOOVE. There was a kiss between every couple in this book and I can't thank Amie and Meagan enough for that. The sleepy kiss between Flynn and Jubilee was so cute, and the desperate kiss between Lilac and Tarver after she comes back to him made me so happy. And you know that little scene between Sof and Gideon alone in the abandoned mall? That was a hell of  lot more than kissing *winks*
Honestly, how do I even comprehend this ending? LILAC AND TARVER GOT MARRIED WTF????????? YO, WHEN CAN I READ THIS SCENE BECAUSE I WOULD TOTALLY GIVE MY LEFT ARM IF I COULD READ IT. When Lilac said "my husband," I just sat back and had to take a minute to absorb everything. And THE WHISPERS. They chose to learn, to make their own choices!! I love love love that they will keep themselves open to the humans and begin to learn from them and understand the complex nature of human beings. I wish we could've gotten a teeny bit more about them, but that's okay. AND GIDEON AND SOF ARE LIVING TOGETHER AND I'M NOT OKAY. THEY'RE FINALLY HAPPY. I'M FINALLY HAPPY AND SAD THAT I HAVE TO SAY GOODBYE TO MY BABIES.
This was more of me ranting on about this book than a discussion, but hey, whatever.
What did you think of Their Fractured Light? Did you agree with anything in my discussion? Let me know in the comments below!