A lot has happened in the bookish community the past few days, and it's inspired me to write a discussion post that I think is about something very important: girls in dresses. You might be thinking, Why are girls in dresses so important, Alex? Well, I'm glad you asked. Just be prepared, this might be a very long post.
So, in case you have not been in the blogsphere for a few days, there's been an uproar about a cover change for a very popular series. A series that is one of my personal favorites. The Winner's Trilogy has had a cover change, just in time for the 3rd book. This in itself would cause quite an uproar–we book people like our covers to match, after all–but the actual content of the covers is what really has bloggers up in arms.
Here are the original covers, side by side with their new cover counterparts.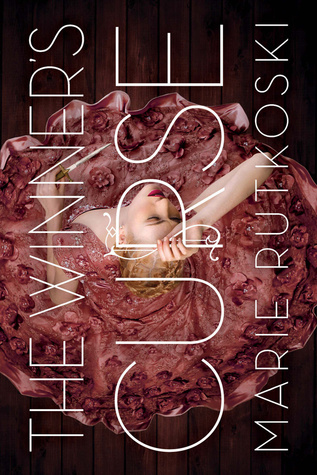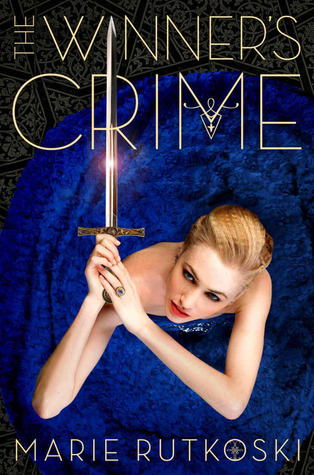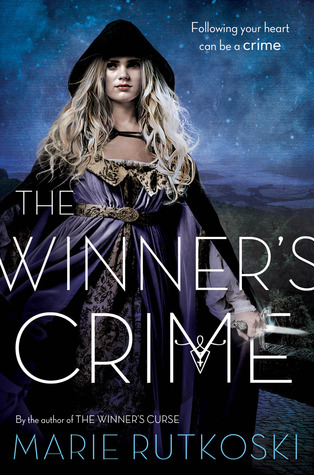 A lot of people have noted the striking similarity between the new covers and the ones for the Throne of Glass series. They're very similar. In fact, the pose on the new cover of The Winner's Curse is almost identical to the post on the cover of Sarah J. Maas' Crown on Midnight. It's bad enough that they've decided to change the cover for the last book in the series, and they look like another wildly popular book series, but that's not why I'm writing this post.
I'm writing this post because of the message this cover change sends people: girls in dresses can't be "badass."
Fierce Reads said this in a now deleted tweet (screenshot credit to Nicola): 
This is the biggest problem I have with this cover change. Fierce Reads' reasoning for redesigning the covers is because they wanted Kestrel to look more "badass." And in doing that, they've sent a pretty clear message: a girl can't be "badass" in a dress. That, to me, is heartbreaking and enraging at the same time.
Let's look at Kestrel as a character. I love her so much, I even invited her to Thanksgiving dinner with other fictional characters. Kestrel is wickedly cunning and intelligent; she knows how to navigate politics and get what she wants. A very important part of her character in the first and second book is the fact that she does not want to be a soldier like her father wants her to be.  She hates that. Kestrel enjoys wearing dresses, and they do not make her any less "badass." I love Kestrel because of who she is, and she's definitely badass. She was part of a rebellion, she saved more people than I can count, and she dared to defy her country. I don't know about you, but she's one amazing lady.
But then Fierce Reads makes a statement saying that Kestrel can't be badass, so long as she's wearing a dress? That is not okay. Because while it's changing Kestrel's character entirely with these new covers, it's also saying that girls can only be badass so long as they look like the stereotypical "warrior" with shiny weapons and fierce expressions. Kestrel is badass and then some when she wears her dresses.
There are other ladies in dresses that are absolutely and every bit as badass as Kestrel. The most obvious example–and perhaps the most important is Celaena Sardothien from the Throne of Glass series. Celaena Sardothien is an assassin, yes, but what I love best about her is that she's a girly assassin. She loves dresses, and sweets and books. Part of her is a deadly trained killer, but the other part of her is a girl who loves wearing dresses. This is even reflected in the Throne of Glass book covers–the front shows the assassin side of Celaena, and the back shows her fierce dress. Here are some examples:
Celaena Sardothien is definitely a badass, yes, but she's a badass who wears dresses. She's deadly with a weapon, yes, but she's also got incredible intelligence and strength–strength that is laid bare especially in the third book, Heir of Fire. The dresses add to her character, and show that she's more than the stereotypical warrior girl trope. Celaena Sardothien proves that characters don't have to be girly or deadly–they can be both. This message is so incredibly important for the teenagers the book is aimed at.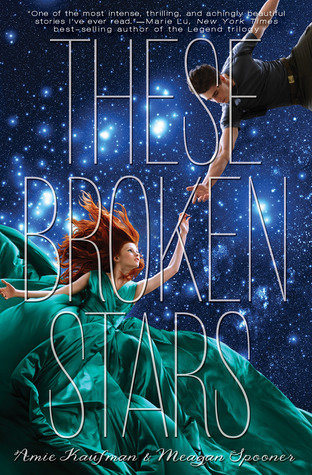 Another example of a girl who is just as badass with a dress is Lilac LaRoux from The Starbound Trilogy. She's a high society girl who seems like a complete airhead, but turns out to be incredibly smart and caring, and extremely gifted when it comes to technical stuff. She can rewire pods and secure servers in the trilogy, all while the other characters–including the males–sit back, stunned. Because they can't believe that the girl with a dress can do these things, but 
she can
. She doesn't have to forfeit the technical side of her for her girly side; she can be both at once.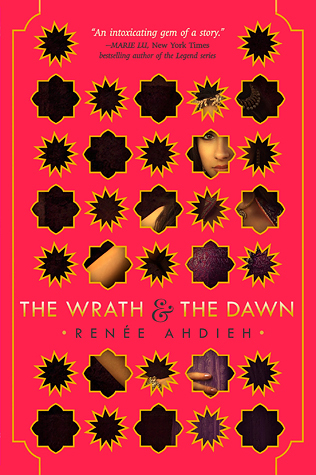 Shahrzad from 
The Wrath and the Dawn
is every bit as fierce and badass as the rest of these ladies, even though she doesn't know how to use a weapon. Shazi sacrifices herself to save countless other girls from a "monster," all because he killed her best friend. She goes into a situation, knowing she might very well die, but holds her head high and fights hard for her survival. She navigates politics incredibly well for a girl who is thrust into her position, and you know what she wears while doing it? 
Dresses.
Beautiful, girly clothing that doesn't take away from her courage and bravery, and only makes her more "badass."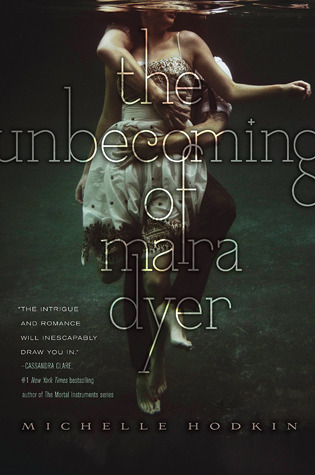 Mara Dyer from The Unbecoming of Mara Dyer also wears a dress on her cover, and this girl is absolutely badass. She is able to hurt people just by thinking about it. She's an anti-hero (one of my favorites), and yet, even a girl who should be a killer wears a dress on her cover. There's this very important scene in the second book, The Evolution of Mara Dyer that involves her wearing a dress, and you know what? It doesn't take away from her character at all–it doesn't make her less dangerous, or less smart, or less "badass." She's still Mara Dyer, and I dare anyone to say that she isn't badass.
The problem with this whole situation is that there are so little girls in YA who actually wear dresses on covers and still have a strong character. Kestrel was one of the best examples of this; she's badass and she wears dresses, and I think that's an incredibly important message for girls. But now the covers have changed, and Kestrel is now just another "warrior" girl who looks one-dimensional and doesn't at all reflect the girl that I know she is. By doing this, Fierce Reads has stripped away part of her character and said this message to every girl who sees the cover: You cannot be girly and badass at the same time.
Girls in dresses matter so much to YA fiction. They're the characters that tell girls that they don't have to choose one side of themselves. You can be whoever you want to be. You don't have to fit into a box with a label of "warrior girl" or "girly girl." You can be both, and up until The Winner's Trilogy cover redesign, that's what Kestrel, Celaena, Shazi, Lilac and Mara all showed girls. That 1) girls wearing dresses can sell in YA, and 2) they're just as important and complex as girls who don't like to wear dresses and carry weapons.
It's very important to write all kinds of female characters. Write female characters who kick butt and have trust issues. Write female characters who cry at the little things. Write female characters who love books, and who sacrifice themselves for the people they love, and who are complete assholes to everyone around them. Write female characters who are badass. Write female characters who wear dresses. Or better yet, write female characters who have all of this. Because strong female characters don't have to be the typical definition of "badass." They can be the girls who wear dresses, or cry at the slightest thing, or who cower under the covers during scary movies (like me). Female characters like that show teenage girls like me–and even adults–that we're just as valid and strong as the girl who knows how to use a sword.
Kestrel Trajan may not be the girl who can best you in a sword fight, but she'd beat you any day on a discussion about politics. She's smart and she's cunning and she's every bit as important to me as Celaena Sardothien is, and her dresses only make her love her more. She's so much more than the typical "warrior" the new covers show her as. Because while she is a warrior, she'd never wear those clothes, or use those weapons.
The Krestel Trajan I know and love will always be the girl with beautiful, flouncy dresses and incredible intelligence. That is the Kestrel that was on the original covers, and that is the strong female character I will always love and defend until I die.
Girls in dresses matter every bit as much as the girls who use weapons, and I love them all equally. In order for people to take characters like Kestrel seriously, publishers cannot tweet things like Fierce Reads did and redesign covers to send a message that girly girls can't be badass. Because that couldn't be less true.
Protect all female characters, but protect girls in dresses the most, because they are strong and badass and they matter.
Who are your favorite female characters who wear dresses? What did you think of this discussion? Let me know in the comments!