The Rose Society
Author: Marie Lu
Series: The Young Elites #2
Genre: Young Adult, Fantasy
Pub Date: October 13, 2015
Publisher: G.P. Putnam's Sons
Source: Purchased
Goodreads | Barnes and Noble | Amazon
Once upon a time, a girl had a father, a prince, a society of friends. Then they betrayed her, and she destroyed them all.

Adelina Amouteru's heart has suffered at the hands of both family and friends, turning her down the bitter path of revenge. Now known and feared as the White Wolf, she and her sister flee Kenettra to find other Young Elites in the hopes of building her own army of allies. Her goal: to strike down the Inquisition Axis, the white-cloaked soldiers who nearly killed her.

But Adelina is no heroine. Her powers, fed only by fear and hate, have started to grow beyond her control. She does not trust her newfound Elite friends. Teren Santoro, leader of the Inquisition, wants her dead. And her former friends, Raffaele and the Dagger Society, want to stop her thirst for vengeance. Adelina struggles to cling to the good within her. But how can someone be good, when her very existence depends on darkness?
TITLE: boring | nothing special | pretty good | caught my eye | perfection | music to my ears
COVER: not my favorite | goes well with rest of the series | boring | generic | pretty | series cover change | beautiful | HEART EYES
POV: 1st | 2nd | 3rd limited | 3rd omniscent | multiple POVs | too many POVs
CONCEPT: original as heck | run of the mill in genre | average | has potential | great idea, bad execution
MOOD: dark | hilarious | light hearted | romantic | depressing | suspenseful | fluffy | mysterious
PACING: snail's pace | couldn't keep up | mix of fast and slow | slow in the wrong places | fast in the wrong places | what even is pacing?
CHARACTERS: i'm in love | couldn't connect | too many | well developed (all) | infuriating | annoying | precious babies | underdeveloped (all)| a mix of good and bad | diverse | okay | new favorite characters
(thank you Tamara and Ava for helping me with this new rating system!)
I was a bit hesitant to jump into The Rose Society because I am not the biggest fan of the first book, The Young Elites. I thought the plot was boring and the characters were dull, but I thought there was still a spark in it that would hopefully translate better into the sophomore novel. I'm glad to say that I took a chance on this book, because it was much better than the first and a great read!
Spoilers for the first book after this point!
The Rose Society starts off with Adelina and Violetta looking for other Elites to create a group that can take down Teren and the Inquisition. They are following a lead on a mysterious tale that tells of a man with Elite-like powers, and this takes them away from Kenettra and to other far away lands. You are also reminded of Enzo, and all Adelina has done to get to where she is now. Adelina is also growing stronger than ever, and as the darkness continues to spread inside of her, you slowly start to see her spiral downwards. Marie Lu has said that this is a story about a villain, and that definitely becomes crystal clear in this novel.
My main issues with the first book–the plot, the characters–were pretty much fixed in The Rose Society. Whereas the plot of the first book went at a snails-pace and often felt like nothing was happening, I felt like this book went at a pretty steady pace in the beginning and picked up speed around 3/4th into the story. I couldn't finish it fast enough; it took me a couple days to finish the first half of the book and a couple hours to finish the second half. There were some parts where I felt the story lagged–particularly Raffaele's parts–but overall it maintained a nice pace.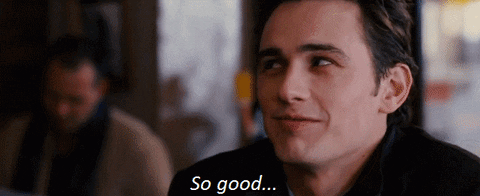 Adelina's journey to darkness progressed much faster in The Rose Society than it did in TYE. In the beginning of the series, you can feel her fighting against her anger and darkness to be "good," but the farther the series progresses, the darker Adelina seems to get. That, to me, was my favorite part of the novel–you can see her character development very clearly throughout TRS, and by the end she's in a completely different place than she started. I won't say much because of spoilers, but the Adelina from TRS is a whole different animal than the Adelina from TYE (coincidentally, she's called the White Wolf now, and I think that has a pretty badass ring to it, don't you?).
The new characters were all pretty interesting and nice additions to the story. However, while the new characters were all, for the most part, well developed, the old characters from TYE still felt like they were lacking something to me. The Daggers are all still bland characters who have no distinctive character traits to them, and I didn't care about their lives at all (which in a novel with stakes like TRS, that's a very bad thing). They still felt woefully undeveloped to me which was disappointing after seeing Adelina's terrific development. It made me want to roll my eyes Cersei Lannister-style because it was so infuriating!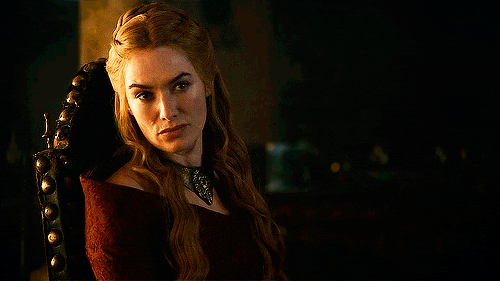 Oh, remember the new character at the end of TYE, Maeve? The new Elite with the supposed power to bring back people from the dead? Well, all those questions you have about her and a certain someone–they're answered. And I don't know if you'll like the outcome.
Overall, The Rose Society was a great improvement from the first novel and offered an exciting look at what makes a villain become a villain. While some of the characters were lackluster and the plot lagged at times, the story was a thrilling edition to the series and was a great improvement compared to the first book. I will definitely be reading the final book to see how Adelina's story comes to an end.

Have you read The Rose Society yet, or are you planning to? What did you think of it? Let me know in the comments below!