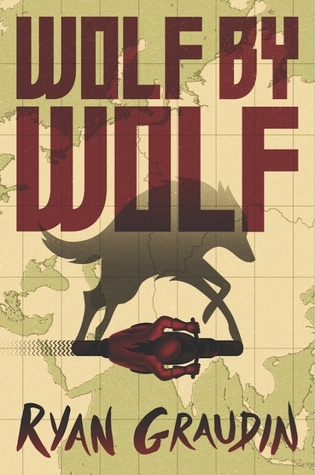 Wolf by Wolf
Author: Ryan Graudin
Series: Wolf by Wolf #1
Genre: Young Adult, Alternate History, Fantasy
Pub Date: October 20, 2015
Publisher: Little, Brown
Source: Purchased
Goodreads | Barnes and Noble | Amazon
Code Name Verity meets Inglourious Basterds in this fast-paced novel from the author of The Walled City.

The year is 1956, and the Axis powers of the Third Reich and Imperial Japan rule the world. To commemorate their Great Victory over Britain and Russia, Hitler and Emperor Hirohito host the Axis Tour: an annual motorcycle race across their conjoined continents. The victor is awarded an audience with the highly reclusive Adolf Hitler at the Victor's ball.

Yael, who escaped from a death camp, has one goal: Win the race and kill Hitler. A survivor of painful human experimentation, Yael has the power to skinshift and must complete her mission by impersonating last year's only female victor, Adele Wolfe. This deception becomes more difficult when Felix, Adele twin's brother, and Luka, her former love interest, enter the race and watch Yael's every move. But as Yael begins to get closer to the other competitors, can she bring herself to be as ruthless as she needs to be to avoid discovery and complete her mission?
For this review, I'm going to do something a little different. I'm going to give you five reasons why you should read this amazing book, which has earned a place on my favorites shelf.
1. The premise is wholly original and intriguing.
Wolf by Wolf is an alternate history book, where Hitler invaded England and won the second world war and now controls most of what was Europe. This in itself is very unique and exciting, but this book has another extra twist that makes it its own; the main character, Yael, can change herself and shapeshift into other people. What??? This crazy fantasy element adds a whole new twist to the book and makes everything much more exciting. There's definitely no book like Wolf by Wolf, and it makes it a gem among all other alternate history books.
2. Relationships between the characters are complex and well developed
The book's plot is centered around a race where people from both Germany and Japan race across the continent in one hella long race. Yael is one of the competitors, and she bonds with two others; Luka and Felix. Yael is pretending to be Adele Wolf, the previous year's victor, and both of these men have a relationship with Adele. Luka is her former love interest who is hot one second and cold the next. I enjoyed his scenes with Yael as you never know exactly what he's going to do. Another big character is Felix, Adele's twin brother. He's very protective of his sister–but little does he know, it's really Yael masquerading as Adele. He just wants what's best for his sister, but that gets in Yael's way as she attempts to work with the rebellion and kill Hitler.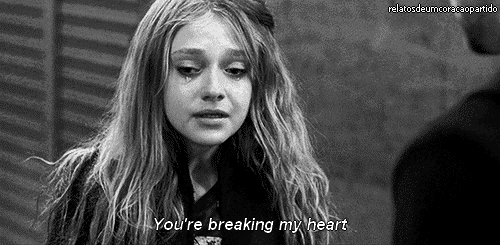 Yael's past is also revealed bit by bit as the book goes on, and the relationships between her and the ghosts of her past are both realistic and heartbreakingly beautiful. I won't say much for fear of spoiling anything, but I definitely got a bit misty eyed when reading some of the flashbacks.
3. Yael is a fierce character that you want to root for
Yael is a badass, plain and simple. I think Ryan Graudin did an amazing job of writing a complex woman who isn't just "strong". Yael doubts herself, is haunted by her past, and questions every decision she makes, but she is also a fiercely devoted girl who protects those who wouldn't dare do the same if they knew who she really was. She's also a pretty damn gifted motorcyclist, which is pretty cool if you ask me. I was rooting for her the entire book.
Have I also mentioned that she's a shapeshifter?!
This adds a whole new level to Yael's character. It brings up a bunch of questions about identity and what makes you you. I can honestly say that even though her features were never described, I can tell you a hundred different things about who Yael is.
4. The plot is fast paced and keeps you on the edge of your seat
The race takes up a majority of the book, and let me tell you, this isn't the kind of race you'd want to be in. It's a cutthroat competition where sabotage isn't outright allowed, but if you don't get caught, you don't get punished for it. Competitors were constantly trying to get an edge over the other racers, both on and off the track. There's a couple scenes with Yael racing on the track where she's in danger of being run off the road, or crashing and possibly killing herself.
Let's just say that this isn't a race without serious stakes. The threat of death is constantly looming over the competitors. One wrong move and you're done for good.
Another interesting thing about the race is the two boys who are constantly by Yael's side. Luka is her ally one second, her enemy the next. I never trusted him completely; when I picture him, I picture a devilishly handsome blonde boy with a smug smirk on his face almost 24/7. He may be pretty to look at, but I definitely wouldn't turn my back on him if I was Yael.
The other boy is Felix, Adele's twin brother. He's constantly trying to help his sister/Yael by helping her both on and off the track. His driving force is his love for his sister. Everything he does, he does to try and help her win. There are a few things that made me side eye him for a couple chapters, but ultimately, if I was in the race, I'd definitely choose him as my ally. This boy knows how to help a girl out.
5. The ending has an amazing twist that will blow you away
I won't say much for fear of spoiling, but I'm telling you, you won't see it coming. I'm still stunned. The last few chapters are just one twist after another. It left me dazed and confused, and when I flipped the last page I just sat there, stunned. Ryan Graudin weaved everything together perfectly, leading up to an amazing reveal at the very end, but I'm still in shock. Just…it's completely crazy. You won't be expecting it and it'll leave you dying for the sequel ASAP!
Overall, Wolf by Wolf was amazing in every single aspect. The plot, the pacing, the characters–I loved it all and I recommend it to anyone and everyone who loves a good story. Next October can't come soon enough! If you haven't read this book yet…well, what are you waiting for??
Rating:
Have you read Wolf by Wolf, or are you planning to? What's your favorite thing about it? Let me know in the comments below!