Top Ten Tuesday is a weekly feature created and hosted by The Broke and the Bookish. There's a new topic each week and you post 10 things that follow the theme. This weeks theme is Halloween.
I'm not the best read horror fan, so the first 5 books will be my favorite Halloween-ish stories, and the last 5 will be 5 horror stories I'm dying to read! (get it?)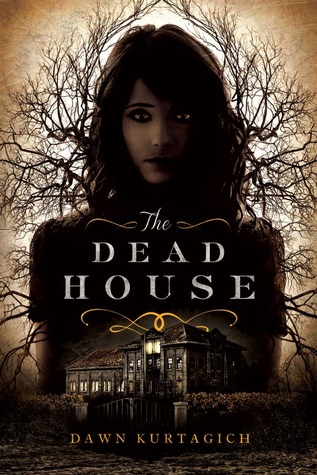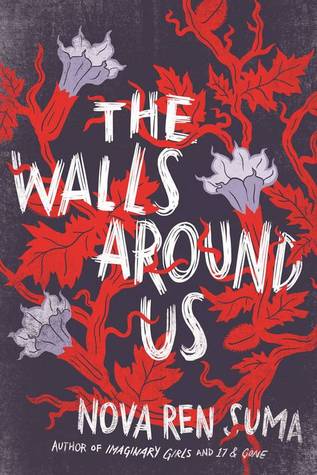 1.  The Dead House by Dawn Kurtagich. When I think of the best horror story I've ever read, I think of The Dead House. It's written through a series of transcripts, video logs, and other various documents about two girls who live in one body. This book really messed with my mind and even though my ARC of it didn't have all of the pictures, the ones that it did were…really damn creepy, to say the least. If you haven't read it yet….READ IT!!!
2. Slasher Girls & Monster Boys by April G. Tucholke (and others). I reviewed this book a few weeks ago here. This is a wonderful horror anthology by some of the best YA authors out there. They range from creepy to disturbing; there's something for everyone's taste. There are some true gems in here, so I definitely recommend you check it out!
3. The Walls Around Us by Nova Ren Suma. Do you ever read a book with prose that makes you question everything you just read? Yeah, this is one of those books. I always feel like I'm not smart enough to understand this author's writing, but I know this; it's pretty damn good. This is a story about a murder, and the three girls whose lives are affected by it.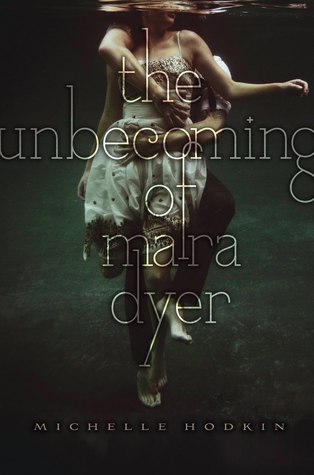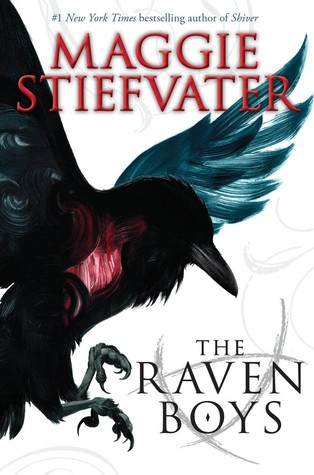 4. The Unbecoming of Mara Dyer series by Michelle Hodkin. This is one of my favorite series ever. Mara Dyer is probably my favorite unreliable narrator, and heaven knows how much I love Noah Shaw ❤ This series deals with what's real vs. what isn't, and how Mara attempts to make sense of it all. It's a really lovely series that I think everyone should read.
5. The Raven Boys by Maggie Stiefvater. This is my favorite series EVER. Many of you have read this will probably wonder how in the heck this qualifies as a "Halloween" book, but there are many things about it that are spooky! For one, there *is* an actual ghost in the story, there are ravens (who woulda thought?) and psychics. All of it add to a haunting atmosphere that Maggie describes with her beautiful prose.
5 "Halloween" Books I Want to Read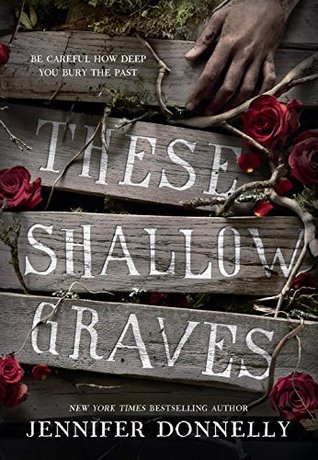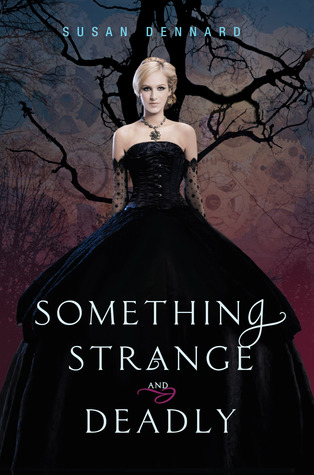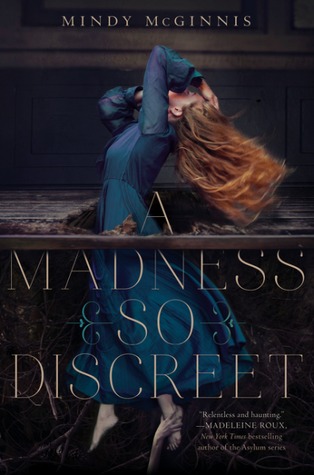 6. These Shallow Graves by Jennifer Donnelly. (This book release today!) I'm always up for a good vintage story. Add in a murder, handsome reports, and a no doubt shady family? Sign me up!
7. Something Strange and Deadly by Susan Dennard. I follow Susan on twitter and I love seeing her pop up on my feed. Seeing as Sarah J. Maas is her best friend and praises her all the time, I know this book will be good. Also, the idea of this book seems so cool! What's better than zombies in the 1800s?
8. A Madness So Discreet by Mindy McGinnis. This is a new release that I'm DYING to get my hands on!! I'm very interested in asylums, both in books and in real life, so I'm extra entranced by this story. I've heard many great things about this, so I can't wait to read it!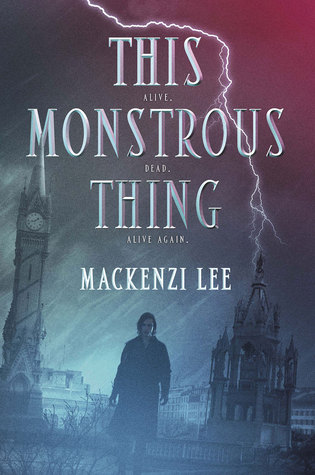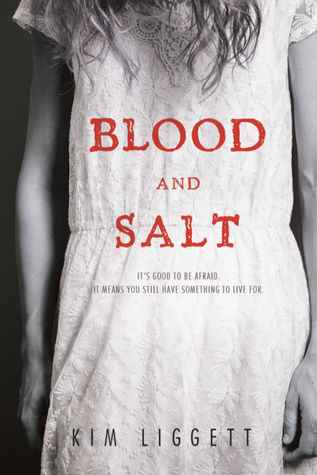 9. This Monstrous Thing by Mackenzi Lee. This is a retelling of the classic Frankenstein by Mary Shelley that a bunch of bloggers have been raving about. I don't know about you, but I'm always up for a good retelling, plus that cover is reaaaaally nice.
10. Blood and Salt by Kim Liggett. This book sounds unbelievably creepy and disturbing. This book is pitched as Children of the Corn meets Romeo and Juliet, which is an unusual mashup. A lot of people have said good things about this scary book, so it's high up on my to-read list!
Have you read any of these spooky books? Which ones did you like the most? Leave your thoughts in the comment below!