Waiting on Wednesday is a weekly feature hosted by Breaking the Spine that highlights upcoming releases we're eagerly anticipating. Here's this week's WoW: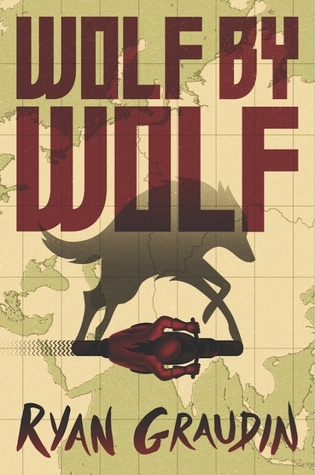 Wolf By Wolf
Author: Ryan Graudin
Series: Wolf by Wolf #1
Genre: Young Adult, Historical, Fantasy
Pub Date: October 20th, 2015
Publisher: Little Brown
Code Name Verity meets Inglourious Basterds in this fast-paced novel from the author of The Walled City.

The year is 1956, and the Axis powers of the Third Reich and Imperial Japan rule the world. To commemorate their Great Victory over Britain and Russia, Hitler and Emperor Hirohito host the Axis Tour: an annual motorcycle race across their conjoined continents. The victor is awarded an audience with the highly reclusive Adolf Hitler at the Victor's ball.

Yael, who escaped from a death camp, has one goal: Win the race and kill Hitler. A survivor of painful human experimentation, Yael has the power to skinshift and must complete her mission by impersonating last year's only female victor, Adele Wolfe. This deception becomes more difficult when Felix, Adele twin's brother, and Luka, her former love interest, enter the race and watch Yael's every move. But as Yael begins to get closer to the other competitors, can she bring herself to be as ruthless as she needs to be to avoid discovery and complete her mission?
This book has slowly been garnering attention over the past few months, and it's not hard to see why. For one, look at that BADASS cover! It's absolutely gorgeous! The UK version isn't too shabby, either.
Even putting that aside, I'd still be on the edge of my seat waiting for this because of the insanely awesome plot. From the summary from goodreads, it sounds like it's going to be an awesome blend of history and fantasy, which is one of my favorite genres. My favorite time period + my favorite genre (fantasy) = PERFECTION?
Last month, I read Ryan Graudin's other book, The Walled City, and I liked it a lot, so I have some pretty high standards for this book. I'm so excited to read this when it comes out in a few weeks!
Feel free to leave a comment below and tell me what books YOUR anticipating this Wednesday! 🙂
– Alex